Niantic announces worldwide 'Pokémon Go' gym shutdown today for big update
Rate this title
The developer just announced through all of its social media channels that all gyms will be shut down starting today, June 19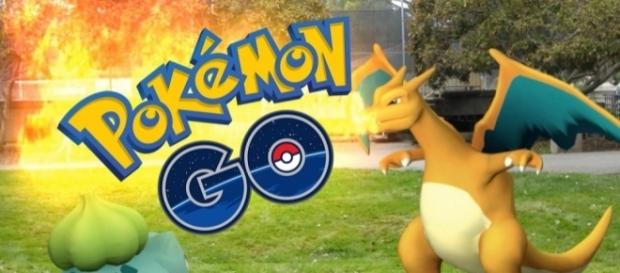 The basic gameplay mechanics of Niantic's highly popular augment reality video game, "Pokémon Go," has stayed relatively the same since it was released last year. While most of the other gameplay elements, such as the available Pokémon to catch, have been updated, the overall experience for long-time fans has remained the same. However, Niantic may be on the brink of significantly changing that by providing a huge update to the game. The developer has now announced that it will be shutting down the game's gym functionality Starting Today.
Temporarily closed
Niantic just announced through all of its social media channels, including its support page and Twitter account, that the gyms will be shut down starting today, June 19.
Players who still have Pokémon defending any number of gyms will have their creatures automatically returned to them. However, players are advised to immediately take out their Pokémon to collect all gym-related bonuses before the shutdown takes effect. The developer hasn't clarified if players will be getting the bonuses when the Pokémon are collected automatically, which means it would be best for players to collect their Pokémon as soon as possible.
In preparation for some exciting new features, we'll be temporarily disabling Gyms starting June 19. Stay tuned for more information.

— Pokémon GO (@PokemonGoApp) June 17, 2017
New and improved gym
The game's developer has not yet detailed what type of update they will be bringing after the shutdown, but it will likely be a big one if it does require an entire function of the game to be completely disabled.
It was only mentioned through the game's official channels that players should prepare themselves for a significant update.
Multiplayer function
The company's CMO Mike Quigley previously mentioned that the game itself does lack multiplayer functionality. While players are able to catch Pokémon with their friends, it isn't really the kind of connected gameplay experience they are aiming for. Instead, the company apparently wants more interaction between players and the brand new gym may become a venue for that to happen. At the moment, players are able to battle against other player's Pokémon within the gym, but they aren't really "playing" with other trainers as the fights are automated and the defending player isn't actually present during the battles.
There are currently a lot of theories regarding what the update might actually be, but for the most part, all of them are still just mere speculations. However, Niantic has announced that it will be revealing more information regarding the upcoming update and the actual date of its release. It is also currently not yet clear how long the gyms will be offline.
Click to read more
and watch the video
or