4 biggest Nintendo announcements at E3
Almost everything in the company's presentation related to the Nintendo Switch.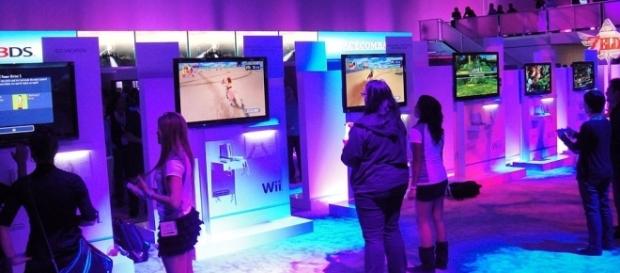 #Nintendo stole the show at this year's E3 conference. They didn't do a traditional press conference, instead, they stuck to their online Spotlight stream. Regardless, the last major company to present during the conference usurped all others in terms of generating the most buzz once again. These are the four biggest announcements Nintendo made on Tuesday afternoon.
4. Release date for 'Super Mario Odyssey'
The latest installment in the classic Nintendo franchise will be coming to the Switch on October 27. A gameplay trailer was shown at E3, displaying story and gaming elements, including the character Cappy -- otherwise known as Mario's hat -- which can be utilized to take control of enemies.
Without a doubt, Nintendo will be using their marketing budget for the next four months to make sure that the game becomes the most important #Nintendo Switch game yet.
3. 'Return of Yoshi and Kirby'
Fans will have to wait a little bit longer for the return of two more classic Nintendo characters, Yoshi and Kirby. The side-scrolling Yoshi game has an interesting, flat aesthetic accompanying the gameplay action. Meanwhile, the game currently known as "Kirby" appears to be more dynamic than its green counterpart, but also designed for special features on the Switch. E3 attendees received a first look at both games, which are expected to be released in 2018.
2. 'Pokemon' Switch game
An announcement about a Pokemon Switch game was expected last week, but didn't happen. At E3, however, Nintendo unveiled the game.
That was pretty much all that was unveiled: Game Freak is working on something. No trailer, no gameplay nuggets, nothing. Not even a release date, though the company claimed that it wouldn't be available until 2018 at the earliest.
1. 'Metroid Prime 4'
This was the biggest bombshell of the entire conference for Nintendo, as they announced the newest version of one of their flagship franchises at E3. While there have been related games to come out over the past decade, there hasn't been an official game in the series since "Metroid Prime 3" in 2007. Not much is known about the game, outside of the fact that it will be available for the Nintendo Switch and shouldn't be coming out until 2018 at the earliest. Without a doubt, however, it was this announcement that had gaming fans out of their seats and on the Internet, digging for every possible piece of information they could get. #E3 2017