'Titanfall 2' DLC: 'Monarch Reign' to feature Vanguard titan, new map, all free
The upcoming DLC is arriving on Tuesday, May 30, and will feature a slew of new content.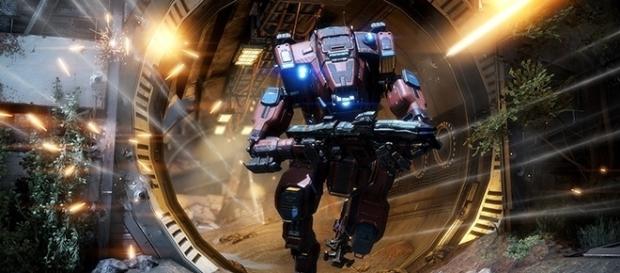 There's quite a lot to look forward to next week for "#Titanfall 2" fans, as Respawn Entertainment is releasing an all-free DLC called "#Monarch Reign," which is set to feature the new Vanguard titan and a new map. Respawn took to their official blog to detail the upcoming DLC, which will be released on Tuesday, May 30. There will also be some updates with the game's store content, including nose art, camos, and callsigns, all in celebration of the release of the new titan, Monarch. Players will be ablso glad to know that Titan Brawl will be back in the Featured Mode spot beginning May 30, and that the game will be giving away double XP for all the modes.
Meet the new titan, Monarch
The upcoming "Titanfall 2" DLC called "Monarch Reign" will feature a new titan called "Monarch," which according to IGN is mid-range and belongs to the Vanguard class. Players can upgrade Monarch using its unique Upgrade Core, and select a series of upgrades throughout the survival game to achieve the titan's final form. Respawn explained that the design of the Monarch is inspired by "the salvaged, badly burnt remains" of a pair of Vanguard-class titans from the Battle of Typhon, which were recovered by the IMC. Respawn elaborated that "the IMC's mandate for Monarch focused on flexibility through survival and support options, to serve many operational roles."
Explore the new Relic map and Crashsite map update
Also coming this May 30 with the "Titanfall 2" DLC titled "Monarch Reign" is the new map called "Relic." According to PlayStation Lifestyle, "Relic" is a location in the remains of the IMC carrier, IMS Odyssey.
It's a worksite in which Pilots have built some awesome wall running routes by adorning building-lined streets with wreckage. It also features the Odyssey wreck that divides the town into two separate areas that players can explore. Here, players can assault and control the center and engage in firefights from different viewpoints of the ship's wreckage. Meanwhile, there's also a new collision pass for Crashsite, so players will notice a fix for about 100 instances of "getting bumped, bonked, stuck or tripped up." There's also the addition of eight ziplines for faster transportation across the map, as well as more wall running locations.
Purchasable content also available
Beginning May 30, those who are awaiting the "Titanfall 2" DLC can also expect to see two new Prime Titans in the form of Ronin and Tone, who come with a price tag. To keep up on the latest on "Monarch Reign," make sure to bookmark this page. "Titanfall 2" is now playable on PlayStation 4, Xbox One, and PC.
#Titanfall 2 DLC