Red Dead Redemption 2, Far Cry 5, Dragon's Dogma and Hello Neighbor
A delay on Rockstar's title, more details and two new games coming to the consoles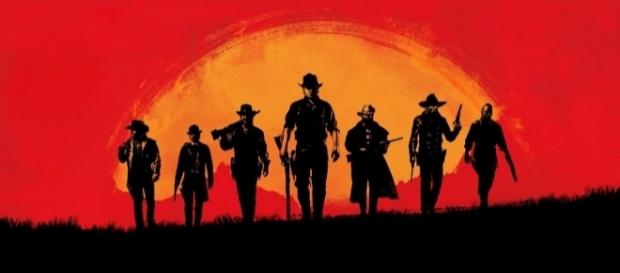 The last few days of video game news have seen Rockstar's announcement that '#Red Dead Redemption 2' will be delayed into next year. Meanwhile, Ubisoft revealed new details on their upcoming '#far cry 5' in the form of four teaser trailers. There is also a remaster and a former PC exclusive game, 'Dragon's Dogma' and '#Hello Neighbor', that are coming to the consoles.
Red Dead and Far Cry updates
In disappointing but not surprising news for gamers, Rockstar announced that their highly anticipated 'Red Dead Redemption 2' will be delayed from this fall to next spring. They stated that they needed extra time with the game to ensure it is high quality, especially since it is their first game completely built from the ground up using eighth generation hardware.
However, they did provide gamers with seven new screenshots and said more details on the game will come out this summer.
The new details that Ubisoft released for their upcoming game 'Far Cry 5' involved the release of four teaser trailers for the game. The title of the teaser trailers tells us where the setting of this newest Far Cry game will take place, Hope County, Montana. All of the teaser trailers showed off the environments gamers can expect to see in the game, plus some of the brutality.
It can also be assumed that PS4 may have some limited time exclusive in place since the trailers specifically advertise them. Perhaps the most important bit of information is that on May 26, Ubisoft would be revealing the worldwide announcement trailer for the game.
The two new games
Capcom announced that for the five-year anniversary of its cult classic Action/RPG 'Dragon's Dogma', the game would be getting a re-release on Xbox One and PS4.
Specifically, the 2013 version 'Dragon's Dogma: Dark Arisen', which includes all the DLC content for the game, will be the one getting the re-release treatment. Capcom said more information would be arriving in the coming months and also released a few screenshots of the game.
Indie developer tinyBuild games announced that their stealth/horror game 'Hello Neighbor', which has captivated gamers on PC since it has been in alpha in 2016, will be coming to Xbox One. The game has a simple but interesting premise of trying to sneak inside your neighbor's basement to discover what dark secrets he is hiding. The game currently has a release date of Summer 2016 on Steam but the slated released date for Xbox One is August 28.
Red Dead Redemption 2 is now coming Spring 2018: https://t.co/z4iypSBY53 pic.twitter.com/Dd3ZZDi6bE

— Rockstar Games (@RockstarGames) May 22, 2017
Feast your eyes on these majestic Dragon's Dogma: Dark Arisen screenshots! Coming to PS4 and XB1 this fall. https://t.co/7gtPigNr42 pic.twitter.com/qVB62jO1Up

— Dragon's Dogma (@DragonsDogma) May 23, 2017