'Pokémon GO' shadowban: Niantic rolls out brutal anti-cheat bot
Niantic has finally brought the hammer down on 'Pokémon GO' wrongdoers. Can't catch rare monsters or see the store? You've been shadowbanned.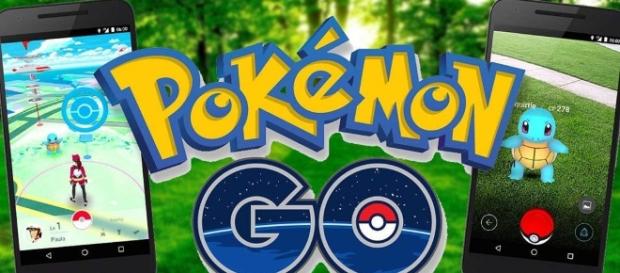 The Silph Road has once again proved it's bent on helping out "Pokémon GO" trainers the best way it can. A thread has emerged indicating #Niantic Labs' new security measure targeting those keen on scanners. Players who have found themselves at a loss in catching the rarest Pokémon even with the use of a scanning application are now "shadowbanned," at least, according to executive mod Dronpes.
To be fair, the ban wave isn't really surprising, considering Niantic has had this going on for months now. The studio has been keeping its hands busy to fend off scammers and cheaters, with the implementation getting stronger than the previous.
Niantic's new fight
Members of The Silph Road took the time to inform trainers that Niantic has launched a new anti-cheat bot detection software in-game. Before the recent ban wave had taken effect, bots could manipulate "Pokémon GO's" code by way of a scanner, which resulted in an effortless capture of the most coveted of monsters.
According to the thread, most scanning applications are now pretty unusable, and some of them have been taken offline. Some accounts suddenly stopped finding Pokémon at certain known spawn points; however, these accounts weren't entirely banned. Rather, they were merely flagged, thus, the term "shadowbanned."
The crackdown apparently had gotten worse in the last few hours, with trainers reporting that Lures and Pokeballs have been rendered unavailable to them.
Most "Pokémon GO" accounts affected by the #Shadowban seem to be run by tracking apps and websites, including those who dabble in third-party apps occasionally.
Reports of falsely flagged accounts have also come to light in the wake of the new ban wave, and as expected, some players still argue that using scanners is in no way a form of cheating. However, trainers in Dronpes' thread seemed positive of Niantic's efforts and congratulated the company for pushing competitive gameplay. "Thank you, this gives me good hope for the near future, and it's a great step towards renewed gym activity," user Werpheus wrote.
What about spoofers?
Despite Dronpes and the rest of The Silph Road's approval, however, some players still question Niantic's priorities, as spoofing is still a big problem. GPS spoofing in "Pokémon GO" allows players use apps and online tools to move around the map without actually setting foot outside. Niantic had previously addressed the issue, and while some spoofing apps had been flagged, a few still managed to exist. Spoofing hasn't been totally curbed, although Google is apparently helping Niantic do so, according to Pokémon GO Hub.
Good news ahead, Niantic has teased that the Legendary Pokémon may soon be released. Fans suspect the company will launch Legendaries in time with the game's first year anniversary.