Taco Bell introduces Naked Egg Taco for breakfast
The new naked taco is running for a limited time, so customers should hurry.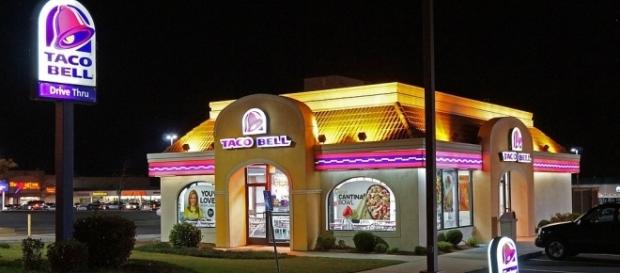 Mexican fast food restaurant Taco Bell is once again surprising its loyal customers with the new #naked #Egg Taco. According to the company's press release, the new food item on their menu will be tried by the public on August 17.
"Taco shell made of a fried egg, stuffed full of beloved morning flavors reinvents the breakfast taco experience," the press release said. #Taco Bell's Naked Egg Taco is a cheese breakfast made inside a fried egg. Customers can experience the new item on the menu with crispy potatoes, sausage and bacon.
According to the company's food innovation officer, the Naked Egg Taco is a revolutionary breakfast meal that is a product of the food chain's experiments to offer customers with special treats.
The company calls the experimentation as "shell innovation."
"Shell innovation is at the center of where we experiment. We strive to bring fans with surprising food experiences that leave them craving for more, whether it about chicken, waffles, or biscuits," the press release said.
Naked tacos
Food news website Extra Crispy recalled the time when the company introduced its first naked taco. The Mexican fast food chain reportedly launched the first of this kind in January 2016. Called the Chicken Chalupa, it consisted friend chicken stuffed with vegetables, and served like a regular taco shell.
This kind of tacos disappeared from the limelight for quite some time, until it was finally revived with the new offering in the form of the egg delight. It will surely change the way customers welcome their mornings.
Limited offer
The new item on the menu will be launched through brunch events called "Bell and Breakfast" starting August 17. The press release said the events will begin in New York and will continue in other states. Brunch events are slated to be held also on August 25 in Laguna Beach, California, August 26 in Austin, Texas, and on August 27 in Chicago.
The egg breakfast taco will be available for a limited time for $1.99. Customers can reportedly order the new offering in a combo meal that includes coffee or medium-sized drinks, and Cinnabon pastries or hash brown for $3.99, the official website noted.
Seating reservations for the events can be made through OpenTable. The company stated that customers who are unable to reserve seats can participate in social media campaigns in order to be part of the brunch events. Taco Bell has launched hashtags that they can use.