How to incorporate lime into your baking
How limes can make an appearance in your summer cooking, fun cakes and colorful cakes.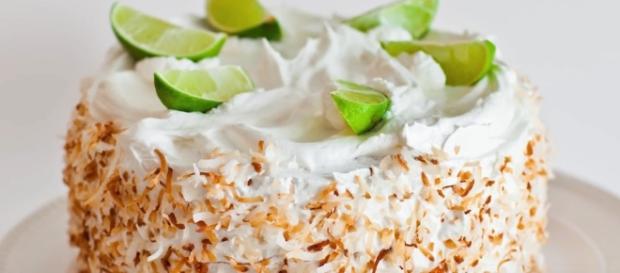 If you enjoy your #Baked Goods, you may notice that there's a growing trend in re-using ingredients that work effectively, especially in traditional recipes. You may often run into vanilla cakes, chocolate brownies, and even lemon meringue pies. It's hard to mess with the classics but sometimes you want something different.
Maybe you want to try new ingredients and you want to see what could possibly work in your baking. One ingredient that people may be scared to experiment with, in their baking, is #Lime. This is because lime has a much different flavor than lemon and it is not as sour a lemon. This can be difficult to accent in baked goods.
This fruit also has an interesting taste, and it may not suit everyone.
Curious to try something
If you're curious about working with this ingredient but you want to do something other than key lime pie, then you should go for the lime buttercream. This kind of buttercream allows you to combine it with any kind of cake you want. If you work with a dark chocolate, it could be a chocolate cake layered with this cream. But it could also work well with the sweet vanilla batter where the fruit gives you a nice tangy taste. It is completely up to you but learning how to use lime effectively can essentially enhance your baking and present many new opportunities in the kitchen for you.
To get started, it is good to know that you can use both the lime zest and the lime juice. Make sure that you're buying either organic limes to avoid any residue from the sprays, or wash it effectively prior to grating it on your grater.
Grate it on a handheld grater to get the best lime zest. You should be able to smell this zest as you're grating it. You can still use the lime juice from the same lime, and you can either use a juicer or simply use your hands to squeeze out the juice in a separate little bowl. Use the zest in the buttercream or as a decoration.
Making a buttercream
To use it in a buttercream, combine it with butter and #Icing Sugar. Go for 100 grams of unsalted butter and 200 grams of icing sugar. For this amount, you will need the zest from 2 limes. Beat the butter and icing sugar together until light, but not fluffy. Add the zest and continue to whisk it with an electric mixer until firm. It is up to you how much buttercream you want to add to your cake, but don't be afraid to experiment with the flavors.
What do you think about using more lime in baked goods? What would you create using this fruit?