Cupcakes and raspberries: a new way of avoiding the buttercream
Out with the old and in with the cream -- at least for delicious cupcakes.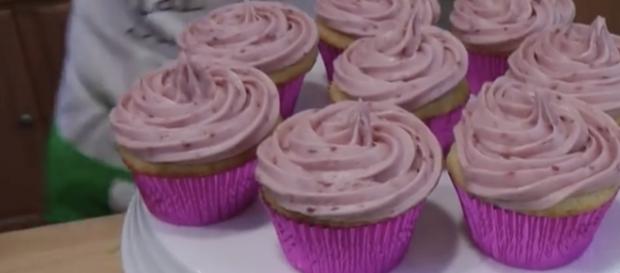 cupcakes are fun treats that people love to look at. Many people get creative in the kitchen when it comes to cupcakes, as there's an endless combination of flavors, colors, and even decorations to choose from. But the reality is that many cupcakes are often too sweet for people to consume.
While some people have a sweet tooth, others have a hard time working their way through the thick layer of icing that cupcakes often contain. Most people enjoy looking at the beautiful cake, but once it's in front of them to eat, they can't get past the first few bites.
Out with the icing and in with the whipped topping
While you may only be able to get buttercream frosting at local bakeries, it doesn't mean that you have to settle for this at home.
If you are the kind of person who really loves the tart and sour taste of fresh berries, then making your own topping may be the way to go. You can do this without actually dealing with the buttercream frosting or even with icing sugar. The only issue with this solution is that it is best enjoyed fresh so consider whipping up this topping just before you're about to use it.
To get started, grab a package of fresh raspberries and put them in a bowl. Grab a fork and start mashing. You want all of the juices to come out. Once you feel they have been mashed as well as you can, grab another bowl and pour some whipping cream into it. The amount of cream that you need depends on how many cupcakes you want and how much of the topping you want on the cupcake.
Whip the cream a bit more than usual
When you are whipping the cream, continue a while longer than you normally would.
You want it to be very firm. The reason is that when you blend in the raspberries, you will get all of the juices from the raspberries as well. If you were to mix this with Whipped Cream that has been beaten rather lightly, the Whipped Topping will become very watery and will essentially run off the cupcake. Instead, whip it a bit more and make sure that it is very stiff. Once done, take your fresh raspberry mash and fold it into the whipped cream, creating a pink whipped topping that has a tart and fresh taste.
Add it directly to your cupcake whether you're having a vanilla cupcake or a chocolate cupcake. The great thing about berry toppings is that you can use it with just about any kind of cupcake, including anything from an orange bake to a nutty cupcake. The opportunities are endless.
What do you think about this raspberry topping as a replacement for buttercream for those that do not enjoy a lot of sugar?
Click to read more
and watch the video
or