Hot dog recall: Sabrett is recalling over 7 million pounds of hot dogs
Sabrett recalls over 7 million pounds of hot dogs because they might include bone fragments.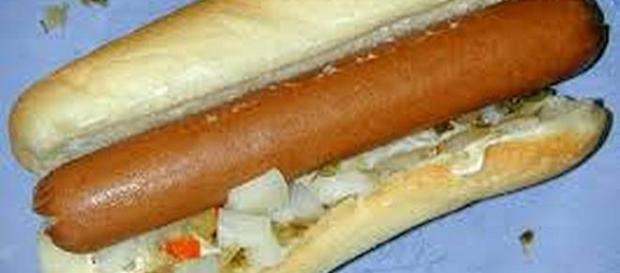 #Sabrett has recalled 7.1 million pounds of its #Hot Dogs nationwide because of a discovery of bone fragments, according to an announcement made by the USDA on Saturday, July 15. The recall comes after there had been reports of small pieces of bone and cartilage found in some Sabrett's products. Only one case of minor mouth injury has been reported because of the fragments.
Other than hot dogs
Even though the main recall says hot dogs, there are several other products affected that are sold under Sabrett's brand name. Marathon Enterprises Inc. is the parent company that listed beef and pork hot dogs, sausages salami, and a few other food products that were produced between the dates of March 17 and July 4.
All the recalled products are stamped with the date to be sold ranging from June 19 to October 6. The dates that are involved in the recall include the Fourth of July holiday when Americans tend to eat more hot dogs than usual.
Consumers are advised to check their products and see if there is a stamp that reads EST 8854 inside the USDA inspection mark. If so, customers are advised to throw the product away or return it to the place of purchase to get a refund or exchange it for another item.
Not only are grocery stores affected in 21 states and Washington, DC, but restaurants and other food services who get their supplies from Marathon Enterprises should also check their products. The items are highly distributed in the Northeastern states. People who buy hot dogs from street vendors in New York City should be careful.
The Sabrett brand is frequently sold at convention centers, concerts, and other arenas such as Madison Square Garden.
Measures taken
As soon as Sabrett received word that its products might contain bone fragments, officials investigated and immediately identified how bone fragments could have gotten into their products. The company did not reveal exactly how it happened, but according to the company's website, an equipment installation was quickly addressed.
Sabrett is family owned and has been in business for 90 years. The company wants its customers to know that it is deeply sorry and apologizes for any inconvenience. The public can rest assured that they are working losely with the USDA to notify customers as quickly as possible. Consumers who have questions and would like more details about the recall should call Sabrett at 1-800-722-7388 during regular weekday hours. #hot dog recall