Around the festive season, egg nog, wine and other drinks flow in almost limitless supply. This can make for a pretty painful Boxing Day if we are not careful. Many countries around the world have their own ideas for fighting off a hangover, whether at Christmas or any other time of the year. Basically, we must try not to let that "ho, ho!" turn into "oh no!" in the morning.
Here are five, not particularly healthy remedies. You will note that many are pleasantly greasy, perfect for lining the stomach against the effects of heavy drinking.
Of course, medical professionals like Britain's NHS, suggest some healthier options, including not drinking more than you can manage (boring!) or trying some healthy vegetable broth and drinking lots of water in the morning.
Whatever you try, I wish you a Merry Christmas! May your plate and your glass remain full into the New Year and let's all have 20/20 vision next year!
1
Berlin, Germany - Currywurst
Germans can enjoy their currywurst at any time, but the best time to chow down on this popular treat is following a heavy night out. The dish is made from fried pork sausage, cut into bite size pieces and smeared with spiced, curry ketchup. The spicy sauce, along with the meaty sausage does wonders for the hungover stomach and wakes up the suffering heavy drinker, ready to either drink more or go home. Currywurst is at its best when served with a side of fries.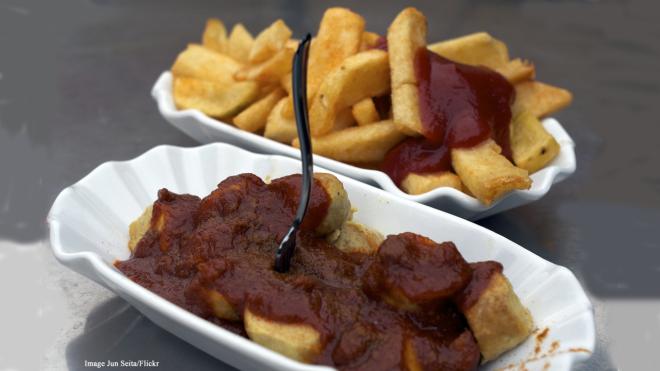 2
Copenhagen, Denmark - Flæskestegssandwich
The Danish enjoy a good Flæskestegssandwich, or roast pork sandwich, on a regular basis. However, this particular sandwich is ideal to enjoy in Copenhagen after a night out of heavy drinking. Picture thick slices of tender, roasted pork, lined with crispy crackling, and topped with red cabbage, pickled cucumbers and mayonnaise. These delicious sandwiches are easily found as street food in a Kodbyens Hoker, or outdoor kiosk in Copenhagen's meat packing district.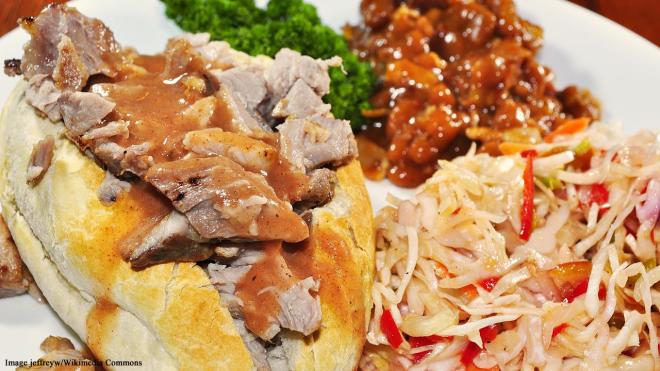 © ALL RIGHTS RESERVED