GameStop in talks with buyout firms after declining sales due to competitors like Amazon
Gamestop is losing money as video game fans turn to online retailers for gaming deals.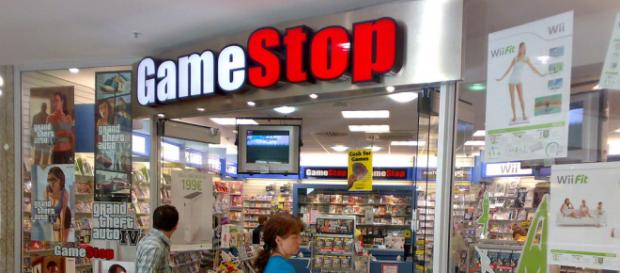 The video game retail store GameStop is attempting to find a buyer. Reuters originally reported that the company is talking with private equity firms after receiving interest in a buyout. GameStop has also hired a financial advisor, as it attempts to stay afloat as they continue to see sales fall.
Right now GameStop is only hosting talks and is unsure on whether they will sell or not. Company shares rose as news of a possible sale broke. Talks began as the company received a letter from Tiger Management LLC, which is demanding changes at the company and a full strategic review. GameStop is struggling to find a way to survive the constant change in consumer shopping styles.
GameStop confirming talks but nothing more
Company executives released an official statement confirming they were holding discussions but have not committed to selling and made no further comments until they deem it is appropriate to do so. GameStop share prices have continued to fall this year.
Gamespot reported that corporate stock fell more than 32 percent over the last 12 months. Newly appointed CEO Michael Mauler announced his departure after only serving three months. GameStop appointed former Xbox executive Shane Kim as interim CEO.
The news comes as GameStop has had to deal with a massive credit card breach and the constant struggle to survive in an evolving digital market. The company has already closed more than 100 stores.
GameStop shares jump 8.6%, now halted for volatility, after Reuters reports that the company is holding talks with private equity firms after receiving takeover interest. https://t.co/ddiQoLL3nY pic.twitter.com/gR64AiOdqw

— CNBC Now (@CNBCnow) June 18, 2018
GameStop facing massive competition from digital gaming developers
GameStop has attempted to combat the digital distribution by focusing more on used game sales and pop culture toys and apparel.
GameStop is facing the ongoing threat of Xbox Game Pass and PlayStation Now, which offers a wide range of games for a subscription price, which would eliminate all used game sales for GameStop.
Despite their new gameplan, they still face intense competition from Amazon and other online retailers. Holiday sales have slowly declined for the company. In 2016, GameStop saw sales decline 19 percent during the holiday season.
Depending on who and if anyone buys the massive video game retailer, the company could see a massive influx of cash.
The buyout could allow the company to evolve in the changing marketplace. The used game giant would continue to grow but it could become more digitally driven, instead of the normal brick-and-mortar stores. The company could also work at getting partnerships with Xbox, PlayStation and Nintendo's online gaming store.
This news article has been verified through:
https://www.reuters.com/article/us-gamestop-m-a-exclusive/exclusive-gamestop-in-talks-with-buyout-firms-after-drawing-interest-sources-idUSKBN1JE2JI
https://www.gamespot.com/articles/gamestop-confirms-talks-for-potential-buyout/1100-6459916/