Will HTC sell off Vive to make up losses incurred in its smartphone business?
HTC is considering to sell off its Vive division in a bid to minimize damages from its floundering smartphone business.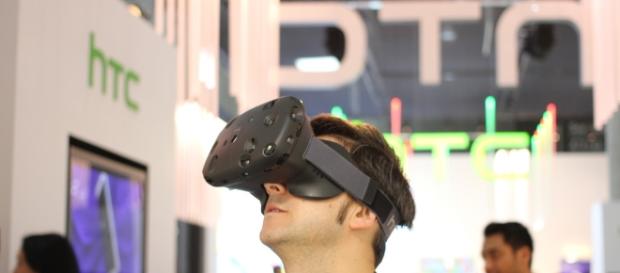 HTC is struggling to maintain any presence in the market as major companies have taken over the industry. The former leader in smartphones is reportedly exploring options to limit the damage caused by its static market growth and income. Bloomberg reports that the company may be planning on selling Vive VR division off and even sell off the entire company to the highest bidder.
HTC's troubles
Some weeks back, HTC reduced the price of its Vive VR headset by $200 in a bid to increase its popularity and allow more consumers to buy the product. However, this simple strategy is not enough to pull the company out of the problems that it is currently facing in maintaining a foothold in the market.
HTC's [VIDEO] financial earnings have continuously spiraled downward, even though it managed to avoid operating losses in the last few quarters.
A primary reason for this decline in the market is due to the company's unimpressive set of #Smartphone devices. Even though the latest flagship, the HTC U11 managed to impress fans and critics alike with its performance, most agree that design wise the HTC handsets are still lagging behind those handsets that are being released by Samsung and LG.
Things further escalated because the HTC U11 is not, by any means, a bad smartphone, it is sold by only one major US carrier in country, Sprint. This has hampered the exposure that the device has managed to attain. The last flagship smartphone from the company, HTC U Ultra received very poor reviews from users, and none of the carriers in the United States sold the handset, resulting in only the unlocked variant being present in stores.
Most other smartphone companies ensure that several carriers stock their devices, so that people using different networks can purchase the new handset without having to necessarily change their carriers as well. The lack of carrier support is one of the primary problems that this handset is facing in the country. ComScore estimated that the market share of HTC smartphones in US is just a little over 2 percent.
HTC Vive performing well
HTC's VR headset has been performing much better when compared to the smartphone business. According to an IDC report, the Vive sold more than 190,000 units in first quarter of 2017. An enhanced Vive is rumored to be heading to China soon, while the company is also working on a standalone VR headset which will run Google's #virtual reality software. Nonetheless, HTC may not have any other option open other than to sell off the Vive division to a different company. #Htc Vive