Tesla, Space X CEO Elon Musk to attend White House infrastructure meeting
The meeting marks the third time the CEO of Tesla, Inc. (Nasdaq: TSLA) has met with President Trump since his January 20 inauguration.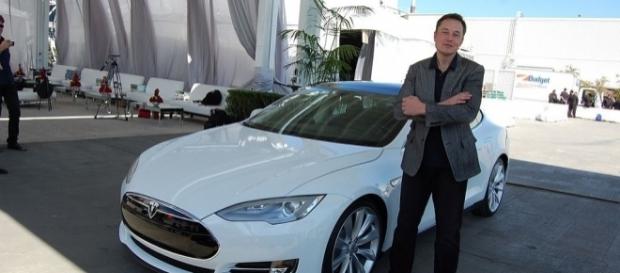 #Elon Musk, chief executive officer of Tesla, Inc. (Nasdaq: TSLA) and privately-held Space X, was announced as an attendee of an infrastructure meeting with business leaders being held by President Donald Trump today. Others reported by Reuters to be invited to the gathering include Steve Roght, CEO of Vornado Realty Trust (NYSE: VNO); Richard LeFrak, CEO of LeFrak; and Steve Roth, CEO of Apollo Global Management, LLC (NYSE: VNO). The meeting is seeking input from the leaders with regard to the plans of #President Trump's administration to "boost infrastructure spending."
In December, Elon Musk spoke publicly about a plan to relieve congestion in Los Angeles.
The Tesla CEO was quoted by Bloomberg that the plan included digging tunnels underneath the California city for use by trains and cars. In his February 28 address to a Joint Session of Congress, President Trump detailed his $1 trillion infrastructure plan.
Trump infrastructure plan to create 'millions of new jobs'
President Trump told Congress that he expects his plan to create "millions of new jobs," and to be financed both privately and publicly, rebuilding America's bridges, airports, and highways. A mass transportation concept conceived by Elon Musk in 2013, the Hyperloop, has seen its first prototype track completed near Los Angeles, as reported by RT. The Hyperloop is said to have the capability to transport people from Los Angeles to San Francisco in half an hour; by car, the journey is reported to take close to six hours to complete.
U.S. infrastructure is said to receive a grade of "D+" from the American Society of Civil Engineers. The society has stated that $3.6 trillion in spending is needed to bring American public works up to grade by 2020. Transportation Secretary Elaine Chao, who is expected to attend the meeting, along with Energy Secretary Rick Perry, has stated the the U.S. government "cannot shoulder all the costs" for needed upgrades alone. President Trump's $1 trillion plan, while well-received on both the right and left, addresses less than a third of the budget said to be required by the civil engineering society.
TSLA stock weak following financial results
Shares of Tesla have been sold recently, in response to weaker-than-expected earnings per share reports from the car and electricity company on February 22. Tesla reported a per share loss of $0.69; the street was looking for a loss of $0.43, a view that had already been reduced. Despite TSLA stock being sold, and the EPS miss, Wall Street analysts have increased 2018 forecasts over the past 90 days, while cutting the forecast for 2017. The consensus for 2017 is for a per share TSLA loss of $0.68, widening from a loss of $0.50, 90 days ago. For 2018, the consensus has been raised, from a per share profit of $1.40, to a profit of $2.59, an increase of 85 percent. #White House