Wealthy London couple arrested after killing and burning French au pair
British police have charged a man and woman with murder after finding the badly burned body of a 21-year-old French au pair in their yard.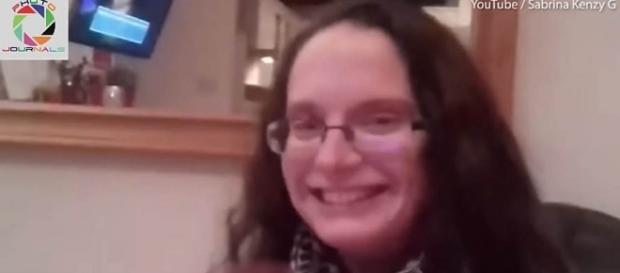 After neighbors complained of a foul-smelling smoke coming from a Wandsworth, London home, British police discovered a badly burned body. It turned out to be the au pair who had been employed by a couple to look after their two children. Sophie Lionnet, 21, who worked for the couple hailed from Troyes in France. Her employers have now been taken into custody on murder charges.
Foul-smelling fire causes neighbors to call police
A fire was ongoing in the Southfields, London suburb, on Wednesday evening with what was termed "foul smelling smoke" pouring from the yard of a local residence. As reported by the Evening Standard, a neighbor's children had spotted a man placing wood on a fire in the yard.
The neighbor said her sons told her the man was placing wood on some "burning stuff," which they said looked like a "big pile of black." The neighbor added that at the time, they thought nothing of it, as the couple who lived in the house tended to do odd things, saying they normally only saw the French nanny and the two children.
Tearful woman accused of "French au pair" murder gasps for breath in court appearance. #D23 https://t.co/TBI40NlO9j pic.twitter.com/PycsJhKsJ5

— Report UK (@ReportUK) September 23, 2017
However, police were called to the couple's home after other neighbors had complained about the fire and the foul smelling smoke. On arrival at the Southfields home, police found a body on the premises, which was so badly burned it was initially impossible to establish either the gender or age of the victim.
However it was later established that the burned body was that of the French au pair, Lionnet, leading to the arrest of Ouissem Medouni, 40, and Sabrina Kouider, 34, her employers, on charges of murder. The couple is due in court on Friday.
Cause of French au pair's death still to be established
It is still unclear exactly how Lionnet died, with Detective Inspector Richard Leonard of Metropolitan Homicide saying a post-mortem examination will be run to establish the cause of death. At this stage, it looks like the couple had built the fire in an effort to dispose of the au pair's body.
Still cordoned off this morning 😕@davidprice33 #Southfields #sw18 pic.twitter.com/xhPjsAxLxU

— Annabel Russell (@absrussell) September 21, 2017
The Local reports that neighbors had said Lionnet had been living and working in London for some 14 months to learn English. However, they said they hadn't seen the au pair for some weeks. Some neighbors suggested that Lionnet was unhappy and had planned to fly back to France on Monday, but that she never arrived.
That report mentioned that thousands of young French women work in London as au pairs, where there is reportedly a strong French community.
Haunting film of French au pair, 21, allegedly killed by ex-girlfriend of 'billionaire' Boyzone founder https://t.co/OnLIGK3eyx

— Daily Mail U.K. (@DailyMailUK) September 22, 2017
As reported by the Independent, one of the two children being cared for by the au pair is the child of former Boyzone member, Mark Walton, with whom Kouider had a previous relationship.
Reportedly the video below shows Lionnet with one of the children, who was making a video at the time.
Click to read more
and watch the video
or