Body of Spanish artist Salvador Dalí to be exhumed in paternity suit
News relating to Salvador Dalí is almost as surreal as his art as a woman claiming to be the artist's daughter wins a suit to exhume his remains.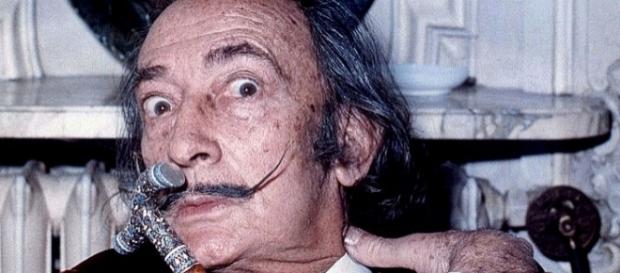 The story has been ongoing since 2015: Pilar Abel, a Spanish tarot reader and astrologist, announced that she may be the daughter of the surrealist Spanish artist Salvador Dalí. The artist passed away in Spain 26 years before on January 23, 1989. Abel decided to file a paternity suit in an attempt to prove her relationship with Dalí, who died with no direct descendants. Two years later, Abel is happy to win her suit in a court in Madrid on Monday, ordering the exhumation of the artist's remains, following which DNA testing will be carried out.
Did Abel's mother had a clandestine affair with Salvador Dalí?
Abel had explained to the court that her mother, Antonia Martínez de Haro, had worked for a family who had a vacation home in the fishing village of Port Lligat, where the artist also owned a residence.
According to Abel, her mother had said that the pair became friends, which led to a clandestine affair. Dalí was reportedly married at the time of the affair, but it seems to have been an open relationship, as the artist encouraged his wife Gala to have affairs with other intellectuals and artists. The couple never did have children of their own.
Salvador Dali's body is being exhumed to see if he's a psychic's dad https://t.co/dUVx0AZc9c pic.twitter.com/YEQRUWEOuw

— VICE News (@vicenews) June 26, 2017
The Spanish language newspaper El Pais reports that after Monday's ruling in the Madrid court, Abel said she is happy that everyone will now know the truth of her DNA. She said the results of the paternity test will then "shut up" the mouths of people who don't believe the story of her family and her mother.
The judge, Maria del Mar Crespo, found that DNA testing of Dalí's remains is necessary, as there are no other personal or biological remains for forensic scientists to work with.
The court documents submitted to the judge outlined that María Pilar Abel Martínez (Abel's full name) was born in Figueres on February 1, 1956, and that she was the "fruit" of a relationship between Dalí and her mother, now 87 years of age and still living in Figueres. The pair reportedly met in Port-Lligat while her mother was spending time with her employers in the town.
Salvador Dali stands on the deck of the S.S. Normandie as it docks in New York City, December 7, 1936 pic.twitter.com/76XEIjjtzs

— History In Pictures (@historyepics) June 26, 2017
Abel told by her paternal grandmother that she was Salvador Dalí's daughter
Abel's mother had apparently repeatedly claimed that Dalí was her father; however, Abel first heard the story from her paternal grandmother. She had told Abel that she was not her son's daughter, but the daughter of a great painter, but had added that she loved her just the same.
As reported by the Huffington Post, the grandmother had also commented on her resemblance to the surrealist artist, telling her she was as "rare" as her father. Abel herself says the only thing she is missing in her resemblance to the artist is his signature mustache.
Forensic scientists will examine the remains of Salvador Dalí
After the exhumation is carried out, the Institute of Toxicology and Forensic Sciences will be responsible for testing bone remains and teeth from the body of the artist. There are also, reportedly, scraps or skin and hair, stuck in a plaster death mask made shortly after Dalí passed away, which will undergo testing. Authorities believe that the DNA testing will be 100% reliable.
Dalí Foundation does not want exhumation to proceed
With a lack of direct descendants, the Dalí Foundation (Fundación Gala-Dalí) is the artist's legal heir and is planning an appeal against the exhumation within the next few days. If the results of the paternity test are positive, and Abel and her mother turn out to be true descendants of the artist, they will obviously lose out on funding. The estate is reportedly worth an approximate $325 million.
Click to read more
and watch the video
or