BVR kits proofs defunct as Raila Odinga warns of rigging - Kenya
Approximately 129 000 voters have been registered multiple times as Raila Odinga warns of possible rigging during the general election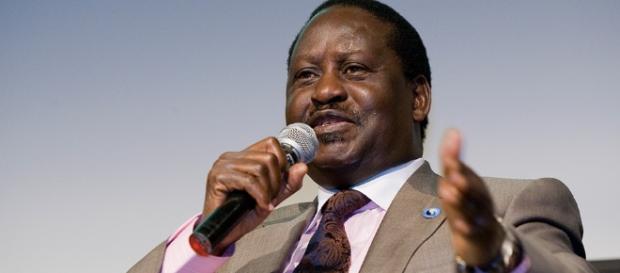 The Independent Electoral and Boundaries Commission (IEBC) has revealed that there are approximately 129,000 records of shared registration documents. This comes following prerogatives of shared identification numbers. The latest case indicated that the CORD leader Raila Odinga shared his ID card number with a woman for a concealed county. IEBC Chair has conversely said that the cases of multiple registrations are attributed to data entry errors at the time of registration, possible use of one ID to register more than once, attempted registration of more than one person using same ID as well as shared National ID numbers.
The BVR kits are defunct
Inconsistency in the voter's registration indicates that the Biometric Voters Registration (BVR) kits are non-operational.
As reported earlier, almost 70 kits failed on the first day of the mass voters registration exercise. It will be remembered that the BVR tools were not reliable in the disputed general election in 2012, forcing the IEBC to embark on manual alternatives. There is fear that Kenya will revert to the manual voting unless the kits are refurbished.
Raila warns of Rigging
On the contrary, Raila Odinga has pointed out that the cases of multiple voters registration is Jubilee's plan to rig in the coming general election. He has also claimed that Jubilee is using the looted public funds to hire goons to coerce them. A few days ago, Raila Odinga raised concerns that the Jubilee government is registering foreigners to participate in the August General Election, besides using the National Intelligence Service (NIS) to register voters for the upcoming election.
President Uhuru Kenyatta has however disputed these assertions by terming them as malevolent propaganda. Uhuru has warned the opposition leader Raila Odinga against constantly extorting Kenyans with threats to violence. He has also criticized Raila for trying to blackmail Kenyans with violence after the August 8 election. Uhuru has urged Raila to go and seek votes from Kenyans instead of talking daily about violence and claims of rigging.
Is Raila conceding defeat?
President Uhuru Kenyatta has openly termed the concerns raised by Raila Odinga over multiple voter registration as phobia of losing in the general election. Uhuru claims that Raila's habit of gratuitously citing his name in political campaigns is a sign of conceding defeat. He has accused the opposition of forging scandals to taint the good name of the jubilee government. The deputy President William Ruto has also added that the allegations leveled by the Cord leader that Jubilee MPs are changing laws to suit their needs is malicious and deluded. Raila has however laughed off their remarks by saying that they will be embarrassed during the elections and that he will not accept the results of rigged election. "Kenya will not be peaceful". #ABC #CNN