Mass voter registration will come to no good
The second phase of the voter registration exercise kicked off on January 16th, with a poor turn out. Most people do not participate in elections.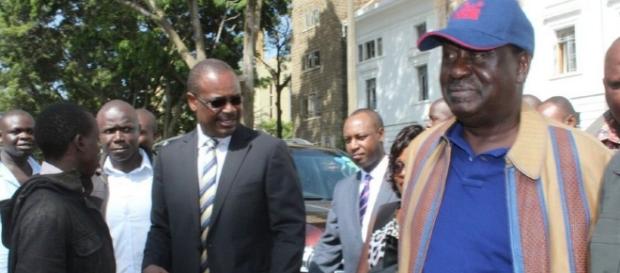 The #mass voter registration drive in Kenya kicked off on January 16th, ahead of the general election that is scheduled for August 2017. This is the second phase of the voter registration after the first one failed to record the expected number of voters. It is also meant to ensure that many people register before the general polls. The exercise that is said to conclude by February 14th is one-of-a-kind, since it targets over nine million people. The electoral body in Kenya IEBC has said that it has distributed the biometric voters' registration (BVR) kits countrywide, to aid in the registration of people before the deadline. The same machines will be used during the election period.
Lost confidence
Contrary to the expectation, the number of people turning up at the voter listing centers is waning. Most people have lost confidence in the BVR kits after failing during the disputed general election in 2012. Already, almost 70 kits have been reported to be futile on the first day of the exercise. At the same time, most people are not finding any reason to vote after many elections turn chaotic and votes get embezzled. Consequently, the rising cases of corruption have kept many at bay. People do not have faith in the politicians, and the perception is that they only think of themselves and their families. Therefore, going to register is a waste of precious time, so is voting.
Tribalism
Most people feel like Kenya is owned by some individuals. The disease of #tribalism is still eminent, especially in politics.
Some groups of people who are not well represented civically have totally detached themselves from political affairs, with a claim that they are not Kenyans. The reverberation of this is that most people do not engage in the government affairs and campaigns. It is just a mentality of "let's eat today, for tomorrow we die."
The pinnacle
Indeed, the only time Kenyans are more powerful than the representatives is during the elections. The future of Kenya lies in the hands of its populace. This will only happen if they will choose leaders wisely. Failing to register as a voter means planning to tolerate bad politicians in office who will take Kenyans nowhere. On the other hand, the government should not invest in the mass voter registration. Instead, it should take time to convince people and teach them the importance of participating in the election process. Kenya is more than an individual, and a solution will only come from within. #Inauguration Day #voterlistingke #ElectoralVote