Politics of compulsion: India and USA cosy up fearing China
Shift in US policy after Obama became President and decades of indifference dumped as the USA enters into a strategic partnership with India.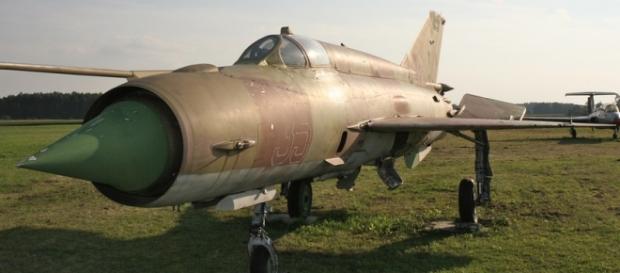 India and China have been antagonistic to each other since the fifties when India gave asylum to the Dalai Lama and China occupied vast tracts of Indian territory. India's relationship with the USA was also luke-warm as India was perceived to be in the Russian sphere of influence. Relations at one time touched so low that President Nixon authorized the 7th fleet to move to the Bay of Bengal and  secure a bridgehead, during the 1971 Indo-Pak war that led to breaking up of Pakistan and creation of Bangladesh. Pakistan surrendered and the matter ended. This lukewarm relationship continued for decades. A small change was brought about by Bill Clinton when the US thinktank made overtures to India, with the growing rise of China as a threat to US interests.The Congress party which had ruled India since independence, was the main stumbling block as it continued with the Nehruvian concept of deep friendship with Russia.
The defeat of the Congress and victory of the BJP which was more favorably inclined to the USA in 2014, opened the gates to further cooperation.
President Obama and India.
Many people castigate President Obama for lowering US prestige abroad. But sometimes the truth can be stranger than fiction. The fact is that Obama charted a path of reconciliation with many nations like Cuba and North Vietnam as well as befriended India, which was ruled by the BJP. The Indian prime minister Narendra Modi also decided  to cozy up to the USA, with the growing threat to India from China which had joined hands with Pakistan to encircle India.  president Obama made a historic visit to India and on 26 January 2015 was the chief guest at the Indian Republic Day #military parade. No American president has ever attended a military parade anywhere outside the USA.
A tectonic shift took place and India and the USA began to cozy up to each other.
Further military cooperation.
As China grew more belligerent, military cooperation between India and the USA under Obama grew. There was always some military cooperation between the two nations since 1962, but after the coming to power of Narendra Modi, the relationship took a strategic turn. India has diversified is arms purchase and for the first time, the United States has sold the C-130 strategic transport plan to India. In addition, Indian and  American forces are regularly conducting joint exercises. The latest was in Alaska, where the IAF and the USAF carried out joint exercises of interception, stealth and destroy. In Jan2015 President Obama and Narendra Modi released the Joint Strategic Vision document. India has also signed the Logistic Support Agreement (LSA) as part of military cooperation with the USA. Observers point out that benefits for India  in the military cooperation agreement benefit the USA more than India, but the dice is cast as the common danger of a resurgent China looms over Asia. #Foreign Policy