Google Pixel XL 2 is already out of stock: Report
The top-end smartphone was unveiled at Google's 4th October launch-event.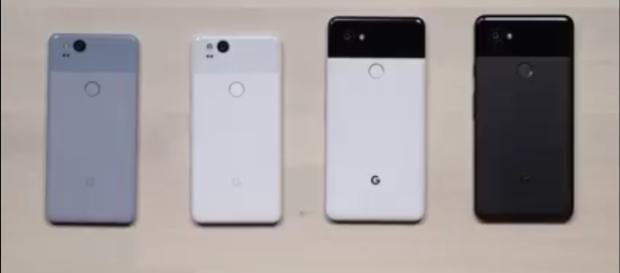 Google unveiled its 2017 flagship line-up at the recently concluded October 4 event. It's not like the smartphones have something new to offer to the consumers, but they are still high in demand. According to a Report by The Verge, the Pixel XL 2 has already gone out of stock. The Pixel 2 – on the other hand, is still available for purchase as of now. The company is expected to begin shipping its products from Thursday, 19 October onwards, two weeks from now. Interested buyers can log on to Google's official website to pre-order Pixel 2 and Pixel XL 2 smartphones.
The list of smartphones available/not available for purchase
According to the information provided on Google's official website, Pixel 2 (Black variant) is available in both 64GB and 128GB models.
Its white variant (both: 64GB and 128GB) will be back for order in the next five to six weeks. Meanwhile, the Blue variant won't be available for purchase until next month at least. Interestingly, the Blue variant is only available for the 64GB model.
Coming to Pixel XL 2, the 64GB and 128GB model (Black variant) will be back in stock in the next two to three weeks. Meanwhile, there is no word on the White variant as of now. Therefore, if the consumers are looking to purchase the smaller Pixel – they are in luck. Those interested in buying the larger model may have to wait for a long time. There are other websites, who are also selling official models of Google's Pixel 2 line-up. For example, Verizon claims to deliver Pixel XL 2 products by October 25 and those products are very much in stock.
There is the delay on Verizon as well, but it is not as bad as what is being portrayed on Google's official website.
How is Google selling off its products so quickly?
This doesn't come across as surprisingly. Smartphones that have big brand names backing their credibility get sold off pretty quickly. This is applicable – regardless of whether they have something new offer to the consumers. Apple's delay in launching its premium iPhone X can also be attributed as the main reason for Google's boost in the sale of its smartphones. There is no word on when Apple plans on putting its 10th-anniversary iPhone sale. However, they have already made their iPhone line-up available for sale. Google is expected to rival Samsung and Apple in the high-end smartphone market. Samsung's Galaxy Note 8 series is also competing strongly with these two flagship offerings.
Click to read more
and watch the video
or