Tesla and AMD working together to develop AI chip for self-driving cars
Tesla plans to deliver a totally autonomous self-driving car by 2019. The company is working with AMD to develop the AI chip.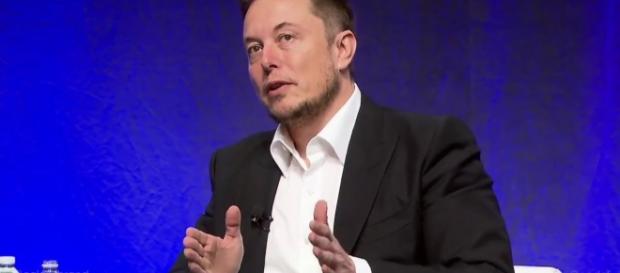 Early this year, Tesla CEO Elon Musk said that the company is getting closer to completing the technology of self-driving cars. One of their main goals is to develop a power-efficient Artificial Intelligence (AI) chip designed to deliver a totally autonomous driving.
CNBC reported on Wednesday that Tesla is inching closer to completing this AI Chip. According to a source familiar with the matter, Tesla has already received its first batch of samples and has already begun doing test runs.
Tesla working with AMD
While Tesla plans to decrease their reliance on other tech companies, they will rely on AMD's expertise and its intellectual property when it comes to the development of the said AI chip, according to the source.
Tesla is expected to come up with its first-ever autonomous car with self-driving capabilities in 2019.
On @Tesla autonomy, @TEDchris: "How long until you can get in your car, fall asleep, and wake up at your destination?" @elonmusk: "2 years."

— DAVE MORIN (@davemorin) April 28, 2017
According to tech website WCCFTech, the new AI chip could be AMD's next-generation Navi graphics architecture. The 7nm-based Navi is scheduled to launch in 2019, the same year Musk promised to deliver Tesla's first-ever autonomous car with self-driving capabilities.
On Wednesday, at GTC 2017, GlobalFoundries CEO Sanjay Jha cited the American electric carmaker as one of the companies who decided to work with fabricators, though he did not elaborate. Reports began to surface that Tesla is, in fact, working with AMD to develop an AI chip for their autonomous driving.
For those who are not aware, GlobalFoundries is the chip fabricator of AMD and has an existing agreement until 2020. However, a statement released by GlobalFoundries denied that they are working directly with Tesla. The company also stated that they do not comment on customers or potential customers' projects.
Tesla recruiting AMD people
According to CNBC, Tesla's Autopilot (hardware and software) team is now headed by Jim Keller who previously worked with AMD and Apple. Keller was the man behind iPhone chips' A4 and A5. He replaced Chris Lattner, another Apple veteran, who left Tesla last June.
Tesla also brought other veterans in the tech industry: Ganesh Venkataramanan, Bill McGee, and Dan Bailey. Incidentally, they all worked for AMD.
AI chips
Currently, Tesla vehicles are integrated with NVidia graphics processing units (GPU) as part of the Autopilot self-driving hardware. Tesla previously worked with Israeli tech company Mobileye, which developed the vision-based advanced driver-assistance systems (ADAS).
This system provides warnings for collision prevention and mitigation and was incorporated on Model S.
However, Tesla's partnership with Mobileye only lasted for a year after an accident involving a Mobileye-powered Tesla Model S. Last month, Intel acquired Mobileye for more than $15.3 billion.
Other companies who created its own AI chip are Microsoft, which has its own for HoloLens, and Apple, which recently unveiled its AI chip-powered iPhone X -- its current top-of-the-line smartphone. Tesla has not worked with Intel which is tied with Alphabet's Waymo car group.
Click to read more
and watch the video
or