Samsung's Gear Sport, Fit2 Pro are expected to compete with the Apple Watch 3
Rate this title
The Samsung Gear Fit2 Pro and Gear Sport will arrive with the latest swimming training app, Speedo On.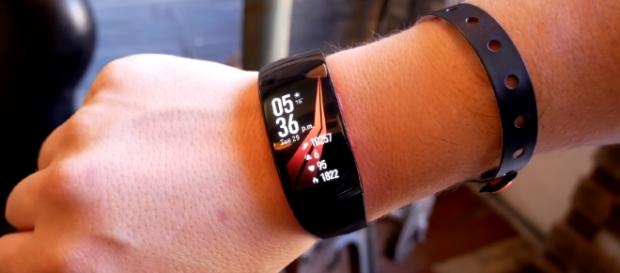 At the IFA 2017 event, Samsung showed off its latest smartwatches, the Gear Sport and the Gear Fit 2 Pro. The new wearables are living proof that the tech company is intense in taking the fitness tech industry by storm.
Samsung's latest smartwatches are expected to rival Apple's forthcoming wearable, dubbed as the Apple Watch Series 3. The Samsung Gear Sport is described as a water-resistant and a versatile fitness-focused wearable, while the Gear Fit2 Pro is regarded as an upgraded Global Positioning System (GPS) sports device with very smart features.
Samsung Electronics Mobile Communications Business President, DJ Koh, said in a statement that the company's latest smartwatches are designed to help individuals (with different fitness levels) satisfy their aspirations.
Koh added that their new wearables will definitely help people to enjoy an active life in a seamless way.
Device with MIL-STD-810G durability standard
However, the Samsung Gear Sport is a stylish device that comes along with a 1.2-inch AMOLED display. Despite its minimalistic design, the device features a 300 mAh battery, 4GB of internal storage and a 1 GHz dual-core processor. This wearable comes with a military-level durability that is designed to handle tough environments. In fact, the Samsung Gear Sport boasts a 5 ATM water resistance rating and acquired the MIL-STD-810G (U.S. Military) durability standard.
Smartwatch with Tizen operating system
The Gear Sport runs on Tizen operating system, which is compatible with both iOS and Android mobile devices. The smartwatch is equipped with a Wi-Fi, NFC, GPS, GLONASS China's BeiDuo and Bluetooth, Apple Insider reported.
The wearable also has a Samsung Pay support.
Meanwhile, the Samsung Gear Fit2 Pro features several specs as the Gear Sport. Nonetheless, the main differences of the Gear Fit2 Pro are its 200 milliamp-hour battery, the absence of NFC and its curved 1.5-inch screen. This particular device sports a Super AMOLED curved display with 128 x 432 pixel resolution.
Both Samsung Gear Fit2 Pro and Gear Sport wearables will feature the latest swimming training app, Speedo On. The app allows a person to easily track key swim metrics, such as, lap time, lap count and stroke type, among others.
The company is yet to announce Gear Sport's pricing details. Nonetheless, the smartwatch [VIDEO] is expected to be available in the market before 2017 ends. The Fit2 Pro will have a $199.99 price tag. The pre-order of the device starts on August 31, and orders are expected to arrive on September 15.
Click to read more
and watch the video
or