Samsung AI speaker is expected to take over the smart speaker industry
Samsung's smart speaker will come with better artificial intelligence (AI) platform.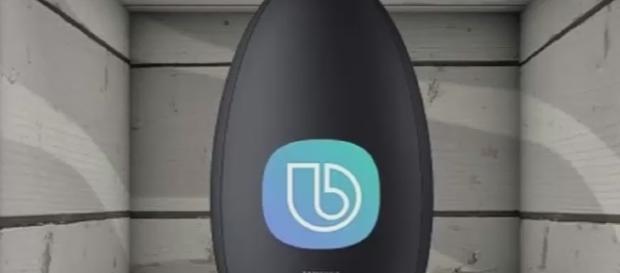 Samsung is collaborating with Harman International Industries on an artificial intelligence (AI) speaker. The smart speaker is said to be better than Google Assistant as well as Amazon's Alexa.
After Dinesh Paliwal (Harman International CEO) had a private meeting with Yoon Boo-Keun (Samsung Electronics CEO) as well as other business partners and distributors, Paliwal had a conversation with The Korea Herald. The Harman CEO revealed to the media outlet that among the issues they talked about at the private meeting was the ongoing collaboration on the smart speaker of Samsung.
Paliwal also said that Harman and Samsung will be doing extensive research and development for the smart speaker. The Harman CEO went on claiming that the Samsung smart speaker will have better artificial intelligence (AI) platform compared to the leading AI speakers on the market.
For those who are unaware, Samsung acquired Harman International back in March for $8 billion. Since the South Korean tech company is known to mostly prefer purchasing small start-ups, Harman was Samsung's biggest acquisition to date, according to Ubergizmo. However, the upcoming AI speaker would be the first hardware co-developed by the two firms.
Vega smart speaker
Samsung is now utilizing the talent and other assets of the Harman International Industries to facilitate its smart speaker's development. Samsung's artificial intelligence speaker is expected to be dubbed as Vega. The device is anticipated to be available on the market at some point next year.
While the South Korean firm appears to be working hard on making an AI speaker, the company is also developing its 2018 flagship smartphone, the Galaxy S9.
Samsung is expected to launch the Galaxy S9 Android smartphone in January 2018. Despite the company just launched the Galaxy Note 8 phablet last month, it is noteworthy that Samsung is now looking forward to releasing the Galaxy S9 smartphone.
Galaxy S9's specs
However, the Galaxy S9 is expected to arrive with a 5.8-inch Super AMOLED curved display with 570 pixels per inch (PPI). The handset will be powered by Qualcomm's Snapdragon 845 system on chip (SoC). The handset will run on Android 8.0 Oreo out of the box. The smartphone will be equipped with a fingerprint scanner, dual camera setup, Bixby AI assistant and USB-C.
Although the company has yet to announce the smartphone's official price, the mobile device is expected to have an $890 price tag.
Click to read more
and watch the video
or