Nexus 6P rumored to get Android 8.0 update next week
New update to focus on user control access and better notification management.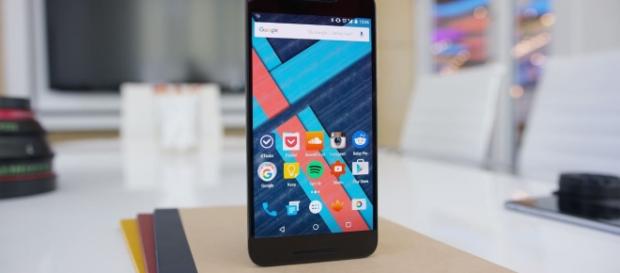 One of the many features of Android 7.0 is the "quick updates," which organizes the platform to a point where further updates and customizations can be easier and faster for Android OEM's to roll out. Android 8.0 Oreo may be just as adept.
Android 8.0 Oreo was announced on August 2, and on August 30, the Google Pixel devices started to get the new OTA Update. The previous generation Nexus 6P is now getting ready for the new update with some reports showing as soon as next week.
Android 8.0: What's new?
The Android 8.0 Oreo is an incremental update to the 7.0 version. This version builds upon the foundation laid by Android 7.0. There are rumors that carriers may have to make a few tweaks to the Oreo release to make it compatible with their cell networks.
Adaptive icons
The 8.0 update focuses on battery life, which includes restricting background apps and turning off locations automatically when not needed. The incremental update also brings a new set of emojis and further support for a wider range of colors. Android 8.0 also enables smoother and faster animation for more fluidity. The update also brings adaptive icons, more user control access, better notification management etc.
Further support for the Nexus 6P?
Nexus 6P was announced on September 29, 2015. Reports from Google shows that Android 8.0 Oreo will be the final major update for the Nexus 6P, along with Nexus 5X. This is in line with what many other Android OEM's does, as a huge majority of them only provides two-year support for their devices.
Although Android 8.0 will be the last major update for the device, it's likely that Google will push out security patches for another whole year, making it complete a three-year update cycle.
The three-year-old Nexus 6 got quick updates till android 7.0, but a much slower update roll out for 7.1.1, with many devices only receiving the 7.1.1 update last month, and is confirmed to be the final update for the device.
Other devices such as the Nexus 5x will also receive the update soon.
Apart from the Pixel and the Nexus line of smart phones. Huawei and Nokia have already confirmed updates for several of their models.
Other OEMs are yet to confirm, but it can be expected that update will be rolled out to almost all the flagship models by every major OEM, such as Samsung, LG, and Sony.
Although Android 8.0 updates are expected to be rolled out soon by the OEMs for international models.
Click to read more
and watch the video
or