How to transfer data from an iPhone to the Galaxy Note 8?
Samsung uploaded a video which details the procedure of transferring data from an iPhone to the Galaxy Note 8.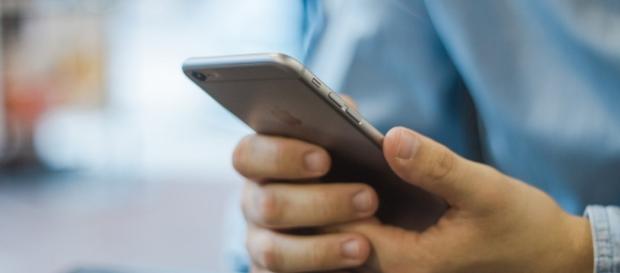 Samsung Galaxy Note 8 is the company's latest flagship smartphone, and reports regarding the pre-orders suggested that the handset is quite popular among consumers. Due to its high specs and features, the Galaxy Note 8 may encourage smartphone users to purchase the phablet from Samsung. The large edge-to-edge display is particularly enticing to iPhone users, who have always used relatively smaller screens. A new video from Samsung targets specifically to former iPhone users who want to transfer their data from the Apple handset to the new Samsung phablet.
What does the video show?
Samsung Mobile USA uploaded the 52-second video on Monday, September 18. It gives a step-by-step procedure detailing how iPhone users can very easily transfer all of their files and data.
For some unknown reason, the video does not include any sounds and reveals the procedure of transfer through text.
The first step involves connecting the iPhone to the Samsung phone using the iPhone cable and the adapter that the Samsung phablet ships with. After connecting both the handsets, the Smart Switch app icon must be selected from the menu that pops up. This will begin the pairing procedure between both the handsets. However, users must select the 'Trust' option on the iPhone when the message is displayed.
The Samsung phone will then scan the contents of the iPhone and display them on its screen. Users can select which of the data and files they want to keep on the phablet. Files that are not transferred can still be moved to the phablet at a later instance.
After selecting the data to be moved, users will have to click on the transfer button on the phablet, which will ensure that the iPhone files are moved into the Samsung device.
Another video detailing the procedure to transfer data from an old Samsung device to the new Galaxy Note 8 has also been uploaded on YouTube. The process is quite similar to that of the Data Transfer from iPhones. In this case, however, users will have to designate which Samsung handset will be sending the data and which device will be receiving it.
Specs of the latest Samsung phone
The Galaxy Note 8 sports a 6.3-inch Quad HD+ (2,960 x 1,440 pixels) Super AMOLED Infinity display. It is powered by the Snapdragon 835 chipset and boasts 6 GB of RAM.
It is the first Samsung handset to sport a dual rear camera setup. Two 12-megapixel sensors are present on the back module. An 8-megapixel selfie sensor is also present on the front.
Click to read more
and watch the video
or