Apple to launch three iPhone devices on 12 September
The firm has begun sending out press invites for an event held on 12 September.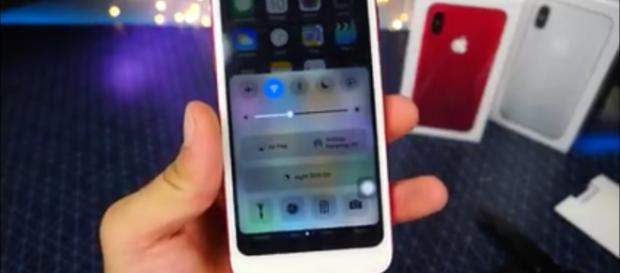 #Apple is going to hold a launch event on September 12 at its Steve Jobs Theatre in Cupertino. The company has already begun sending out press invites it. They will finally be seen taking the wraps off its "iPhone Edition" device, along with two other smartphones which are believed to be iPhone 7S and iPhone 7S Plus. While iPhone 8 (iPhone Edition) will carry significant changes, iPhone 7S and 7S Plus will equip minor upgrades from iPhone 7.
Everything you need to know
According to a #Report by 9 to 5 Mac, citing information provided by Seth Weintraub, iPhone 7S and iPhone 7S Plus are going to be called, "iPhone 8," and "iPhone 8 Plus." At the same time, the official name of Apple's 10th-anniversary smartphone will be "iPhone Edition." Weintraub cites sources while claiming that the same will be implied through its device packages as well.
As noted by Gadgets 360, the source further go on to suggest that the iPhone Edition will feature a glass front and back panel, complimented by stainless steel chassis. The firm has eliminated the physical home button and adopted a bezel-less look.
The smartphone is speculated to come with the support for wireless charging, with support for modern-day Qi chargers. This does not mean that Apple is going to ditch the Lightning port. This primary feature will still be present but is expected to be replaced by USB-C in the future additions. Instead of Touch ID, iPhone 8 will probably sport a 3D face-scanning feature that will come with abilities to read faces.
Price and display size details
According to a report by Korea Herald, Apple is going to debut different sizes this year. The firm had reportedly been in touch with Samsung Display for the manufacturing of OLED displays.
Therefore, it is safe to assume that Apple has decided to integrate LED technology instead of LCD. Rumors regarding 2018's iPhone devices have also been circulating online. The latest one states that the company is going to debut two display sizes: 5.85-inch and 6.46-inch with its iPhone 8 and iPhone 8 Plus. As far as iPhone Edition is concerned, the smartphone might be priced at around $1,000. This makes it just as expensive as MacBook Pro. The handset might sport a dual rear camera setup, which will be placed vertically. The 3.5mm headphone jack will still be missing in this year's devices. Apart from this, all the three iPhone devices will be powered by the latest A11 chipset and will run on the official Ios 11 software. #12 September