Apple iPhone X: The power of 64-bit, Hexa-core A11 Bionic processor
Get to know the power behind Apple's upcoming smartphone, the 10th year anniversary offering now known as the iPhone X.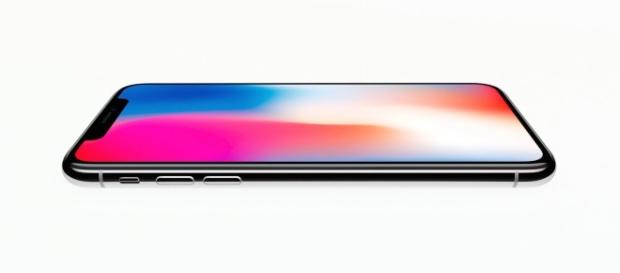 The world was stunned when Apple finally unveiled its latest smartphone, the iPhone X. But more than the new look which completely abandoned the traditional iPhone design, Apple introduced integrated its most powerful ARM-based mobile processor to-date on iPhone X, the A11 Bionic.
Because of the A11 Bionic processor, Apple was able to fully utilize the power of its camera, change its security features and even tap the vastness of augmented reality (AR). The A11 Bionic was a custom-built product designed to satisfy Apple's desire to integrate artificial intelligence (AI) on its processor.
The power of A11 Bionic chip
During the introduction of iPhone X, Apple senior vice president of worldwide marketing Phil Schiller revealed that the A11 Bionic neural engine chip can perform 600 billion operations per second.
Apple claimed that it is by far, "most powerful and smartest chip ever in a smartphone", the A11 Bionic is 64-bit, Hexa-core processor -- it is composed of two high-power Monsoon cores and four low-power Mistral cores.
According to tech website ZDNet, the two Monsoon cores are 25 percent faster than the A10 chip -- the predecessor of A11 Bionic -- while the four Mistral cores are 70 percent faster the A10. The second-generation performance controller which handles multi-thread workloads is reportedly 70 percent faster compared to Apple's current controller.
The iPhone X processor also features the first Apple-designed GPU which is 30 percent faster than the A10. At half the power consumption, this GPU offers the same performance as the A10. The latest technological breakthrough on A11 Bionic gives the iPhone X longer battery life compared to iPhone 7.
Artificial intelligence on chip
Back in May, Bloomberg reported that Apple is bringing artificial intelligence to its processors. The source familiar with the matter revealed that this chip, known internally as the Apple Neural Engine, "would improve the way the company's devices handle tasks that would otherwise require human intelligence -- such as facial recognition and speech recognition."
Proof to this is Apple's newest security feature integrated on iPhone X -- Face ID. Replacing the Touch ID fingerprint sensor, Face ID unlocks the iPhone X after identifying the facial geometry of its registered owner. This facial recognition data is locally stored deep within the Apple A11 Bionic chip.
Gene Munster, former Apple analyst and co-founder of venture capital firm Loup Ventures, revealed that engineers at Apple are focusing on adding two areas which require AI: AR and self-driving cars. Apple's goal is to gain the advantage in these fields the same thing when they edged other competition with Siri.
Click to read more
and watch the video
or