Apple, Amazon bidding for next James Bond movie rights
Apple and Amazon are open to spending more money than Warner Bros for the rights.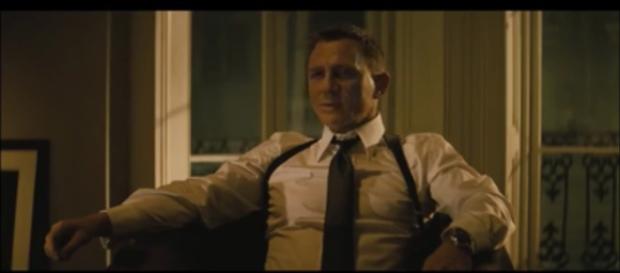 James Bond fans were delighted to discover that there is a next installation in the making. Daniel Craig is going to return as the main character once again. It appears that Amazon and Apple are even happier than the fans that the movie is in the making. The two companies are in rift over who should be granted the distribution rights to the film. According to a report by The Guardian, both Apple and Amazon are willing to shell out more money than Warner Bros (who is the original distributor to James Bond Movies) this time.
According to The Hollywood Reporter, MGM and Eon were the original right holders to James Bond movies. Their contract ran out in 2015 and was never renewed. Sony walked into the picture and purchased its right.
But it left the Daniel Craig-starrer without any co-producers or distributors. The movie – which is scheduled for a 2019 release – is currently on a look out for potential buyers. Amazon and Apple were quick to jump on this opportunity. Along with them are Universal Pictures, Warner Bros, 21st Century, Fox Studios and others.
An expansive movie series
According to a report by Tech Radar, James Bond movies hold a lot of value for companies as far as its marketing potential is concerned. The movie series is worth anywhere around $2 billion to $5 billion. Apple or Amazon could license the main character to use any of their products in the movie. Not only that, but they could also exclusively premiere a 007 televisions series on their streaming platforms.
Apple could use the boost for its Apple TV services. Meanwhile, Amazon Prime (much like Netflix) has its advantages. The James Bond filmography has been prevailing for the past 55 years. The heritage is rich and filled with a lot of different kinds of consumers. Possibilities of using the same to one's benefit are never-ending.
Warner Bros has big chances
As noted by The Verge, this potential remains untapped until now. Warner Bros is currently in the lead as far as snatching the deal is concerned. The studio is facing tough competition from both, Apple and Amazon. The theme song for the next James Bond Movie is going to be recorded by Beyonce. The previous two were sung by Adele and Sam Smith respectively.
Beyonce is reportedly much honored to be a part of the James Bond franchise. She is taking tips from her close friend, Adele regarding how she should go about with the project. Fans have to wait a bit more for the next Bond movie.
Click to read more
and watch the video
or