Acer launches Predator Orion 9000, an 18-core, quad-GPU desktop
The system features a 35-inch, 21:9 display, and is specifically meant for l33t gamers.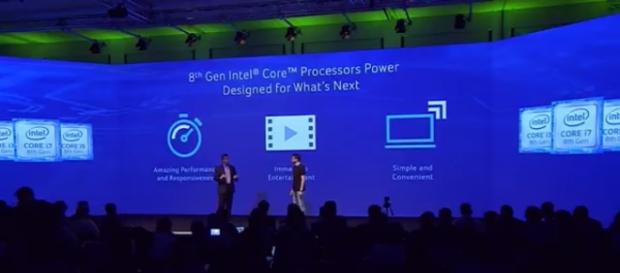 Dell recently launched its gaming system powered by AMD's Ryzen Threadripper. Now, it's Acer's turn. The firm took the IFA stage to introduce the successor to last year's "Predator 21X." According to a report by Arstechnica, the "Predator Orion 9000" is based on carbon fiber and RBG. With an Alienware Area 51 mother ship and Intel's Core i9 Extreme Edition processor on board, this comes across as a worthier option than the one from Dell.
Company's say during the launch
During the launch, Acer announced that users would also be able to configure Predator Orion 9000 with up to four AMD Radeon Vega GPUs powered by both, CrossFire and NVIDIA. NVIDIA's GTX 1080 Ti can be implemented via an SLI configuration, making the system run faster. The system packs i9-7900X CPU, which makes it for a reasonable component.
Predator Orion 9000 desktop launch by the end of the year
According to the announcement made by Acer, the desktop is expected to hit the market in December this year. The firm has also integrated an all-in-one liquid cooling solution with the system, to ensure that it remains under control even when operating graphics-rich gaming content. With the launch of this gaming desktop, Acer has launched IceTunnel 2.0 airflow management, which is primarily aimed towards creating a positive air channel. According to Tech Radar, the desktop boasts of an extreme design as compared to most of its substitutes. The system is also tagged along with a metal mesh, which adds to the aesthetics of it.
On the display front, the desktop features a 35-inch ultra-wide WQHD screen with 3,440 x 1,440 pixels resolution.
It is further supported by NVIDIA G-Sync, which is known to make the gaming experience smooth. Acer introduced Predator Orion 9000 for a starting price of $1,999. The company claims that their latest innovation is well-equipped to deliver the best kind of contrast quality. There are built-in handles that come along with the laptop.
These help users easily transport the systems as per their convenience. Acer is known to provide an abundance of storage with most of its gaming systems. It falls true for Predator Orion 9000 as well, as it offers 128GB of DDR4 memory, coupled with 42TB of tool-free storage. Connectivity-wise, the system comes equipped with two USB 3.1 Gen 2 ports (Type-C, Type-A), eight USB 3.1 Gen 1 ports (Type-C, Type-A), two USB 2.0 ports (Type-A).
Overall, the device is a good option.
Click to read more
and watch the video
or