Tesla CEO Elon Musk reveals SpaceX spacesuit as Falcon 9 readies for 40th launch
Elon Musk recently took to Instagram to reveal SpaceX's brand new spacesuit. Meanwhile, Falcon 9 is ready to launch Formosat-5 satellite into space.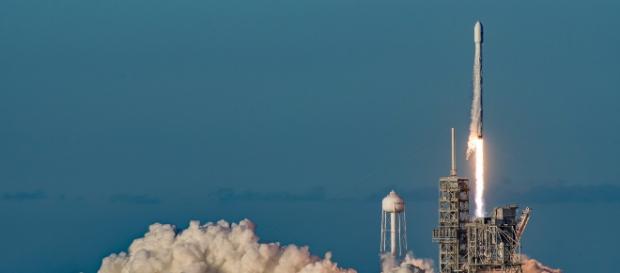 While Space Exploration Technologies Corp (SpaceX) is readying itself for its 12th launch of 2017, which is also the 40th launch of Falcon 9, the company's owner and Tesla CEO Elon Musk is wowing fans on social media with the launch of a new spacesuit. It actually works and is not a mock-up. The spacesuit will be worn by NASA astronauts who will travel to the International Space Station (ISS) in the company's crew transport capsule. Musk posted a photo [VIDEO] of the spacesuit on Instagram on Wednesday. The suit has already been "tested to double vacuum pressure."
SpaceX & Boeing to take astronauts to the ISS
Musk also revealed that the scientists had a tough time balancing function and aesthetics.
Currently, the US is dependent on Russia to ferry its astronauts to and from the ISS. Apart from SpaceX, Boeing is also developing a capsule under a separate NASA contract to perform the same task. Musk's Crew Dragon spacecraft will make its first test flight in February 2018 and first crewed test flight in June, reports The Sydney Morning Herald. The Spacex Spacesuit is not meant for spacewalks.
New spacesuit is elegant but not meant for spacewalks
These are pressure suits and will be primarily used by astronauts in case the capsule depressurizes during transport. They will be worn for the commercial crew program. According to The Verge, the newly revealed image of the spacesuit is pretty similar to another SpaceX suit that surfaced a few years ago on Reddit. The design seems to be influenced by popular sci-fi movies and also the old school suits that astronauts wore to the Moon.
It's very elegant. Meanwhile, the 40th launch of Falcon 9 is near and launch window begins Aug. 24, Thursday, 11:51 a.m. PST.
Launch window to last around 40 minutes
This will allow for flexibility in case of an abort or a simple scrub. The Falcon 9 rocket will carry Formosat-5, designed for Earth observation and remote sensing. The rocket will place the satellite into a sun-synchronous orbit 600-1,000 kilometers above Earth. The satellite, which is going to be the first indigenous remote sensing platform in orbit, has been developed by Taiwan's National Space Organization, reports Teslarati. The size of the satellite compared to the Falcon 9 rocket is minuscule. In fact, the small payload will make it easy for the rocket for an easy recovery.
Stay tuned for more updates on the SpaceX Falcon 9 launch. More details about the new spacesuit will be revealed soon.
Click to read more
and watch the video
or