Tablet market falls 3.4 percent in Q2, 2017
As per a research published by IDC, the tablet market has experienced a downfall of roughly 3.4 percent in Q2, 2017.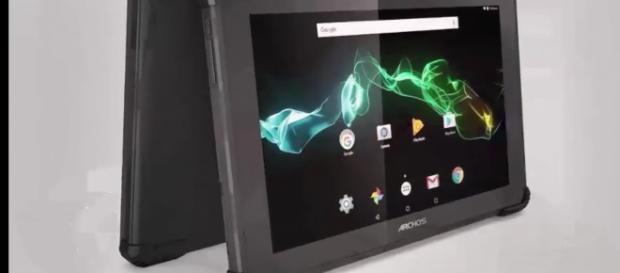 There have been lots of reports in the recent past regarding how the tablets as forms of electronic gadgets have been losing their importance among consumers. This sure is turning out to be true, and the latest data released by International Data Corporation (IDC) is proof to that. The research firm released a report recently that suggests that the Tablet market has experienced a downfall of roughly 3.4 Percent in Q2 of 2017. The tablet market has lost its popularity among consumers as compared to last year, wherein only about 37.9 million units of these tablets have been shipped globally.
Several reports state that the state of the tablet market this year is much better than what it was back in 2016 – therefore, that has been observed as a sign of relief. One of the main reasons why the tablet markets decline has slowed down this year is probably because of the lower prices at which the leading brands are offering their products.
The reason behind the fall
According to IDC, the price factor plays a very important role in gauging the overall performance delivered by any product in the market. Given that many companies have relatively decreased the prices of their products – it seems like the tablet market as a whole hasn't declined as much as it did back in 2016. However, the research firm goes on to post a warning wherein they caution that the growth may not be sustained for long, as an increasing number of smartphones have started replacing tablets. Given that majority of the flagship devices have also started coming with hefty price tags, for instance, Apple's iPhone 8 is expected to come at a price of $1,000 – the same price as the company's MacBook Pro laptop, this seems far from possible.
Consumers will probably be forced to shift their attention onto something else – however, at the same time, there are many leading brands such as OnePlus and OPPO who are promising to deliver quality products at a decent price-tag, which may eventually start attracting consumers.
Detachable category suffered the most
As per what the IDC report had to suggest, among the sub categories that suffered the most under the tablet category was the detachable category. The research firm suggests that after being consistently disappointed by what the detachable category has to offer, consumers have shifted their focus on other computing experiences rather than the former. Samsung and Microsoft are the leading brands that produce detachable tablets.
Click to read more
and watch the video
or