Surface Phone update: Microsoft to pack Surface Phone with surprising features
The upcoming Surface Phone is expected to take on the likes of much-awaited Apple iPhone 8 and Samsung Galaxy Note 8.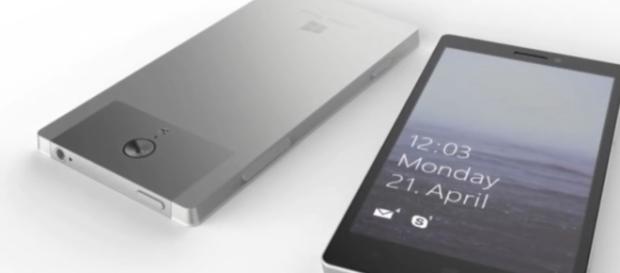 It's been long since one heard any update regarding Microsoft and its plans on launching the much-awaited Surface Phone smartphone. The Redmond technology giant has been rumored to be working on this high-end smartphone since as early as 2016. Beginning January 2016, the company has been rumored to be working on the smartphone. In fact, the device manufacturer was even expected to introduce its flagship smartphone by the end of last year — given that, it clearly didn't take place, there are many other reports that claim that Microsoft will definitely be taking the wraps off the device this year.
Company is working on the flagship
What added to fans' excitement is the statement made by Microsoft CEO, Satya Nadella in November last year, wherein he suggested that the technology sector better prepare themselves from the ultimate mobile device from the side of the Redmond-based company.
He made a groundbreaking statement, wherein he said that the upcoming smartphone will be unlike any other, and is expected to pack the kind of features that haven't been seen before in any of the devices. This statement was given more value when an increasing number of patents filed by Microsoft started emerging online. The most exciting one was first reported by The Economic Times, which claimed that the Microsoft Surface Phone will support the wireless charging technology. Apart from this, another patent that was filed in January this year revealed that the Surface Phone will come equipped with a foldable design. If this actually turns out to be true, then the Microsoft Surface Phone will become the first smartphone to sport a foldable look.
Features and specs
According to a report published by MoneyControl, Microsoft will probably be seen unveiling its much-awaited Surface Phone by the end of fourth quarter of 2017.
It remains to see whether the launch will clash with other smartphones such as #Galaxy Note 8 and the #iPhone 8 as well. As far as the Galaxy Note 8 is concerned, Samsung is expected to introduce its high-end device on August 23rd at its 'Unpacked' event. The device will sport a 5.8-inch, edge-to-edge OLED display, a fingerprint sensor under the home button, the Qualcomm Snapdragon 835 system-on-chip, 6GB of RAM and 64GB of internal storage. Meanwhile, Apple is expected to unveil its highly-speculated iPhone 8 in the month of September, but it seems like the device won't be available for sale until October or November at least. The reason for the delay hasn't been known as such. #Samsung Galaxy Note