Samsung Galaxy Note 8 launches on Aug 23, here's what you'll get
Rate this title
Samsung's Note 8 is expected to come with an almost bezel-free design, a feature similar to that of Galaxy S8 and S8 Plus.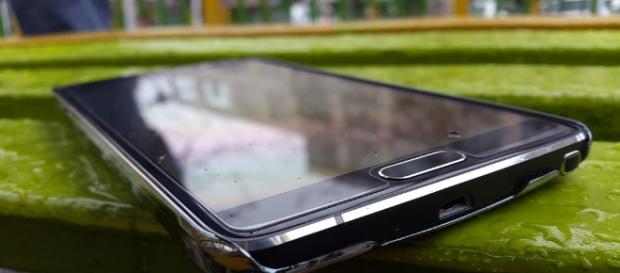 Samsung Galaxy Note 8 is set to launch on Aug 23. With only a few weeks left, the highly-awaited smartphone is already the subject of rumors, suggesting the possible features and specs of the much talked-about Samsung handset. While the previous pre-order news said that it will happen on Aug. 25, an update revealed that the actual sale will happen three weeks after launch.
Galaxy Note 8 leaks reveal likely features
The new Note 8 Emperor Edition is rumored to come with 82GB and 256GB capacity and will be available in both China and South Korea. The 256GB internal storage model is believed to be available with the regular Galaxy Note 8 variant with 6GB of RAM.
Other rumors also claim three color options Gray, Black, and Blue, which may also be referred to the Deep Blue color that was leaked earlier.
Samsung Galaxy Note 8 is also expected to come with an almost bezel-free design, which is the same as the Galaxy S8 and S8 Plus. It is believed to feature a more square-like frame with a bigger 6.3-inch display size than the 6.2- inch screen of Galaxy S8 Plus. In addition, the new phablet is also reported to be the first smartphone to use Qualcomm Snapdragon 836 SoC.
Samsung Galaxy Note 8 is reportedly unveiling at the upcoming "Unpacked Event" of the company on Aug. 23. Further reports reveal that the Samsung phablet will be available for pre-orders in Australia on Aug. 25 via a "Screen Assure Offer," which is a one-time free screen replacement during the first 12 months upon purchase.
The list of participating stores where the Samsung handset will be available includes carriers Optus, Vodafone, Telstra, Virgin Mobile, and Samsung stores both offline and online. Retailers like The Good Guys, Harvey Norman, Costco, Bing Lee, and Woolworths are also offering the Note 8 phablet, Gadgets reported.
The new Samsung device will have increased RAM
The Galaxy Note 7 successor is expected to have an increase in RAM from 4GB to 6GB. The RAM feature has always been clamored by smartphone users, including the 64GB of onboard storage expandable via microSD. Also, the rumored handset is believed to feature an Exynos 8895 chipset, although other recent reports suggest that it will come with a Snapdragon 835 chipset. The Samsung Galaxy Note8 is also said to include features like 8MP front-facing camera, dual rear-facing cameras, and a fast-charging 3,300mAh battery, Ubergizmo reported.
Click to read more
and watch the video
or