Analyst says Apple's iPhone 8 may not be able to feature embedded touch ID.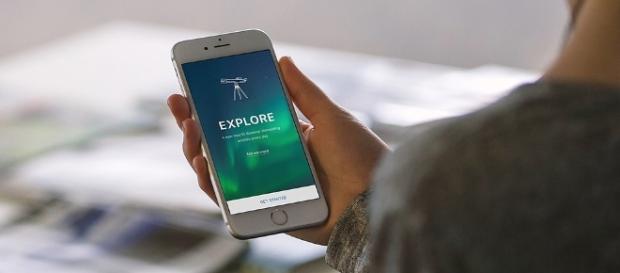 With the increasing anticipation over its release, iPhone 8 is undeniably the most important iPhone among Apple's gadgets to date. The iPhone 8 also embodies the latest array of the tech giant's trademark of innovation.
Highlight feature of iPhone 8 may not push through
Many are on the watch for reports about the features and specifications of the upcoming iPhone 8. Unfortunately, news about cancellations and release date pushbacks in the past couple of weeks made headlines. Today, Apple faces another setback as accounts claim that the groundbreaking technology that underlies the innovative design of the latest model could not be realized.
According to Forbes, the news on the cancellation of the central upgrade of iPhone 8 came from the KGI Securities analyst Ming-Chi Kuo. According to the acclaimed analysts, the integration of a fingerprint scanner in the display of the upcoming iPhone 8 was canceled.
Inquisitr reports that Apple is not the pioneer company who thought about integrating a fingerprint sensor into a phone's screen. According to sources, Samsung initially attempted to incorporate the feature into its Galaxy S8. Unfortunately, technical difficulties prevented Samsung from launching the feature this year.
Apple will make huge gamble in iPhone 8 feature
Many reports claimed that the tech giant was considering the integration of its Touch Id technology into an enlarged power button. But recent accounts hint that the tech giant is going for a greater gamble.
Forbes reports that leaks from the company's software indicated that the tech giant is replacing its Touch ID security with "Face ID." The technology which is capable of facial recognition is similar to the security feature introduced in Galaxy S8 and Galaxy S8 Plus.
Apple's version of the "Face ID" is expected to perform better compared to Samsung's who received complaints about the feature's erratic performance. According to users, the facial recognition feature of Galaxy S8 and Galaxy S8 Plus is difficult to use in low light and bright sunlight and fails to recognize users while wearing eye wears such as sunglasses and eyeglasses.
Apple's move is quite brave considering that Samsung decided to retain the fingerprint sensors on their phones. Many optimists believe that Apple's bold move indicates that the developer is pretty much confident that its latest technology will perform well. After all, the tech giant has a famous history of cutting the most mainstream features and technology including floppy disks, USB Type-A, and the headphone jack. The tech giant is also quick in offering better alternatives and solutions for such feature cuts.
Click to read more
and watch the video
or