Google to introduce two 2nd gen Pixel smartphones, Chromebook Pixel this October
Google is reportedly planning to unveil two great hardware products this coming October. Find out about 2nd gen Pixel and Chromebook Pixel.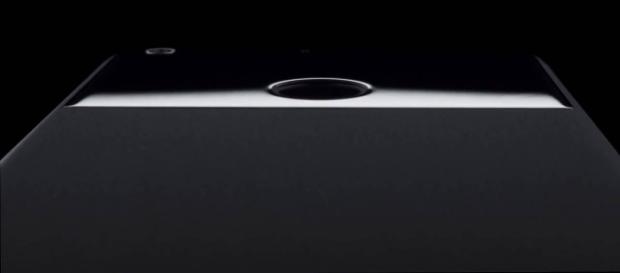 Google is reportedly going to introduce new and exciting products this coming October 5. Aside from the AI-powered, miniature version of Google Home smart speaker, there were rumors that the second generation Pixel smartphones and the mysterious Chromebook Pixel will be present.
Recently, a trusted tipster confirmed that the two next-gen Google smartphones will be included on the event. However, it remains to be confirmed whether the upcoming Google laptop will be seen or not.
Google next gen smartphones
The first generation of Google Pixel smartphones was introduced back in October of 2016 in an event called "Made by Google".
After only five months of being on the market, reports about the second generation Google smart phone began to surface. As proof, the smartphones' working code names were leaked: "Taimen" and "Walleye".
According to known tech tipster Evan Blass, Google will unveil the two new smartphones this coming Oct. 5 event. He also revealed that the two Pixel phones will be powered by Qualcomm Snapdragon 836 SOCs. The two phones are expected to be pre-installed with Android 8.0 Oreo.
Google's second-generation Pixel handsets, powered by Snapdragon 836 SoC's, will be unveiled on October 5th.

— Evan Blass (@evleaks) August 24, 2017
Business Insider reported that the two upcoming Google smartphones will have a big gap in terms of hardware specifications.
This is a total contrast to the first generation where some features are almost identical, if not totally the same.
Aside from the latest highest-end Qualcomm mobile processor, the smaller Pixel 2 will only have a slight upgrade over its predecessor. Most notable among these upgrades is the camera and the touch-sensitive frame.
The bigger Pixel 2 XL brings a different story. For one, LG Electronics was commissioned to manufacture the said smartphone and not HTC. HTC manufactured the first Google Pixel smartphones as well as the upcoming Pixel 2.
Pixel 2 XL will also feature a bigger 6-inch AMOLED display. Its curvy design brings out smaller bezel look on both sides. Like Pixel 2, the bigger smartphone will feature Active Edge, which might be one of its biggest selling factors according to some tech analysts.
Exclusive: This is the 2017 Google Pixel "XL," with low-bezel AMOLED display and squeezable frame https://t.co/oAY97Rp73s pic.twitter.com/JZAZoAQrfJ

— Android Police (@AndroidPolice) July 11, 2017
Chromebook Pixel rumored specs
Details are limited on Google's mysterious Chromebook Pixel.
But according to tech website Android Police, this laptop could be what they previously described as Google's Project Bison, reportedly scheduled for release sometime in Q3 of 2017.
According to the report, this laptop which initially has a working code name as "Eve" was intended to compete with Apple MacBook and Microsoft Surface Pro. The specifications of Bison include a 12.3-inch screen, at least 32GB storage, 8GB or 16GB RAM, a "tablet" mode, and will be compatible with Wacom stylus that would be sold separately.
The suggested price of Bison starts at US$799.