Galaxy Note 9 to come with in-display fingerprint sensor
Samsung was initially expected to integrate its Galaxy Note 8 smartphone with the in-display fingerprint scanner.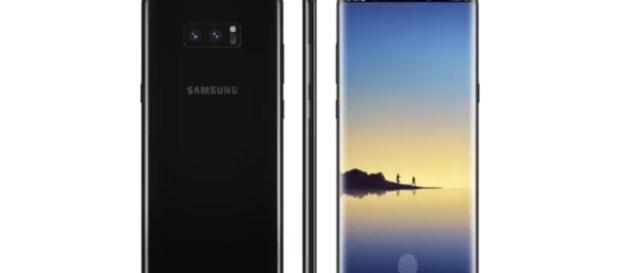 There are reports circulating lately that claim that Samsung's 2018 flagship smartphone and successor to the yet-to-be-announced Galaxy Note 8 smartphone, is going to come equipped with the in-display Fingerprint Scanner. The South-Korean technology giant was initially expected to integrate the sought-after feature in its 2017 flagship device, the Galaxy Note 8 – which is expected to launch on 23rd August. However, it appears like the firm has decided to push the integration of the feature by a whole year, and will probably pack its successor with the same. While the reason hasn't been specified by the company as yet, leading reports claim the decision was made after the Cupertino technology giant Apple decided to do the same.
iPhone 8's fingerprint scanner
As can be recalled, there were a lot of speculations that suggested that even Apple will be implementing the fingerprint scanner under the display with its iPhone 8 series. However, it now appears like the Cupertino technology giant has decided against it as well. Surprisingly, Vivo has beaten both the leading technology brands at it, by successfully developing the under-the-display fingerprint scanner technology.The company is expected to integrate its upcoming Vivo XPlay 7 smartphone with this feature; however, the same hasn't been confirmed by the company as yet. While rumors of the upcoming Galaxy Note 9 smartphone have already begun; the South-Korean technology giant hasn't even taken the wraps off its Note 8 device. The company, as mentioned previously, is expected to introduce the device on 23rd August.
Samsung hasn't made any mention of what the device is going to sport, in terms of design or specifications but thanks to the leading speculations, fans do have a vague idea of what can be expected from the same.
Galaxy Note 8 launch
The leading rumors claim that the Galaxy Note 8 smartphone is going to share multiple similarities with the Galaxy S8 and S8 Plus devices, which were unveiled at the MWC event held in Barcelona held in February this year. The key differences will essentially be in terms of its display, battery size, camera and the fact that the former phablet will come with a stylus S Pen. The device is speculated to pack up a dual rear camera setup, which seems to be the norm of the year. Apart from this, the smartphone will also probably come equipped with the company's digital voice assistant, Bixby.