Galaxy Note 8 With Killer Specs might come to the U.S. sooner rather than later
Samsung's Galaxy Note 8 smartphone is expected to go on sale a day after its announcement.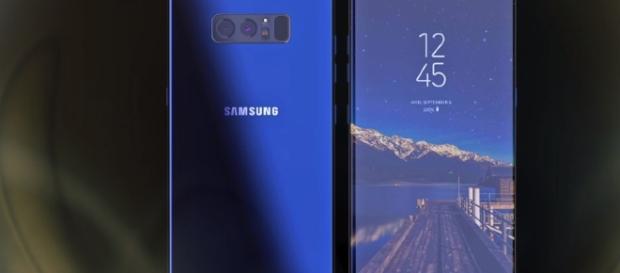 There is only a week away until Samsung will officially unveil its much awaited Galaxy Note 8 smartphone in New York City on August 23. Nonetheless, rumors and speculations still continue to emerge, adding more spice to the wait. Rumor has it that the highly anticipated Samsung device will be available in the United States sooner rather than later.
GSM Arena reported that a Best Buy employee made it known that the Samsung Galaxy Note 8 will arrive in the U.S. on August 24, which is just a day after the smartphone's official announcement. This piece of information came from Verizon and Samsung channels, in which an employee is said to have posted the details online through Reddit.
Pre-order of the smartphone
After a pre-order period for the Galaxy Note 8 that might last for a couple of weeks, the device is expected to hit stores on September 15 in Korea, BGR reported. Recently surfaced reports made it known that the pre-order of the smartphone kicks off on September 1, despite the fact that the phablet will be on display in carrier stores on August 25.
Korea is going to be included in the tech company's first-wave countries for the launch of its new device, and Samsung fans in other countries might also be able to acquire the phablet sooner than expected. Trusted Reviews reported that there is a chance that the roadmap for the pre-order as well as the availability of Samsung's latest smartphone only referred to the Korean release.
Specs of the handset
In terms of Galaxy Note 8's specs, the soon to be released smartphone will be powered by Qualcomm's Snapdragon 835 chipset or the Exynos 8895 processor, paired with a 6GB of RAM and a 3,000mAh battery.
Qualcomm's processor will power the U.S. version of the device, while the Exynos 8895 will be sold to countries outside the United States.
The forthcoming Galaxy Note 8 will have a 6.3-inch Super AMOLED curved Infinity Display with 3840 x 2160 pixel resolution and 18.5:9 aspect ratio. The mobile device will be equipped with S Pen support, improved iris scanner, Bixby AI assistant, fast charging and wireless charging support. The smartphone is expected to run the latest Android 7.1.1 Nougat out of the box.
On the camera front, Samsung's new handset boasts a rear dual camera setup. The primary camera will arrive with a 12MP wide-angle sensor, optical image stabilization, and f/1.7 aperture. Meanwhile, the secondary camera will have a 12MP telephoto camera with 2X optical zoom.
Click to read more
and watch the video
or