Bitcoin splits to create Bitcoin Cash
New cryptocurrency, which emerged to fasten transactions, faces a very volatile Friday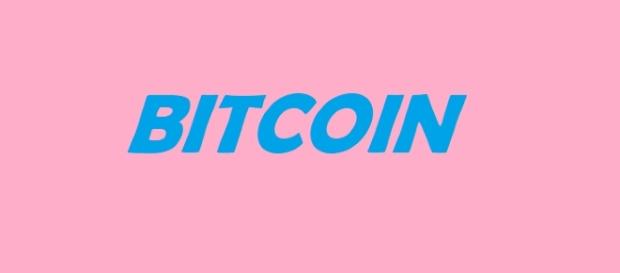 Bitcoin (BTC) split in two to launch the new bitcoin cash (BCH), in attempts to better the network. Bitcoin is a cryptocurrency, which is a digital form of payment using encryption. There exists no Central Bank that issues bitcoin like other currencies - just bitcoin miners. Its popularity has been associated with this lack of intermediary. Each transaction, where bitcoins are bought, or sold, is recorded in a digital ledger called Blockchain.
Bitcoin hasn't been devoid of its fair share of controversy - due to the lack of an official channel to monitor the transactions (no regulations), it has been used widely fraudulently in the black market be it for illicit drugs, by bookies, or for sex trafficking.
The price of one bitcoin is currently $2,849.00, having been closer to $900 as recently as January 2017. It has many detractors, notably billionaire investor Howard Marks, who accurately predicted the dot-corn bubble, calling it a giant pyramid scheme. He reasons that commodities should be priced by their intrinsic value, and that bitcoin claims as much as it does vastly due to speculation.
Popularity of late
In May 2017, the Australian government removed double taxation, by removing the Goods And Services Taxation (GST) on bitcoin. In a huge step forward for people dealing with the cryptocurrency, they declared that by July 1, 2017, it would be treated the same as money. This was done in an effort to promote the growth of fin-tech in the country, and to increase the competitiveness of the banking industry.
Japan followed suit by removing consumption taxes. Other Asian countries have relaxed regulations, and China is soon going to publish guidelines for trading in the currency.
Bitcoin Cash- The what and why of it
The birth of Bitcoin Cash (BCH) was brought about by the forceful splitting of Blockchain into 2 parts. Over the last few years, Bitcoin had faced a struggle in scalability.
Due to its rising popularity (what was trading at $0.003 in 2010 is now worth more than $2,800 today), there have been too many transactions requested, which has resulted in a heavy backlog.
The erstwhile system could only create 1 MB of transactions every 10 minutes. Only one transaction could be processed at any one time. According to Iqbal Gandham, Managing Director at eToro in the UK, this slow transaction process could have held bitcoin back from being globally recognized in the future. BCH is capable of transacting 8 MB at a time. People who held bitcoin previously have been handed an equal number of bitcoin cash.
Trading bitcoin and bitcoin cash
Bitcoin cash, with its high processing capability, trades at a fraction of what bitcoin is worth. It will face insurmountable challenges in the form of
its opponents who never wanted a split in the first place.
From the emergence of new cryptocurrencies being launched every day.
From competitors. Ripple and Litecoin are much more economical than Bitcoin and also charge lesser transaction fees.
Intransigent exchanges. However, in the last few hours, Coinbase (GDAX) have both agreed to trade in bitcoin cash, but with a catch that the tokens won't be accessible until 2018.
A very volatile first week
In just over three days, bitcoin cash has seen its fair share of drama.
It was launched on August 1, trading at an introductory rate of $210 per coin. The price dramatically rose to $756 on Wednesday, causing its market capitalization to grow to nearly $8 billion. It had, in a day, surpassed the market cap of Litecoin. Today (Friday, August 4) the price has plunged to $239, having fallen by 35%, with its market cap now standing at $3.94 billion. This is attributed to more exchanges accepting bitcoin cash and is said to be its natural stabilization towards its futures value.
It remains to be seen whether this new instrument would cause any threat to the leading cryptocurrencies or will fade away. It is still too early to predict. It might be tempting to trade it as it is much cheaper than the bitcoin, or its price may erode further due to increased competition. Either way, it is an interesting time for fintech, and might herald an exciting future in the way we transact for our goods and services, or the way we bank.
Click to read more
and watch the video
or