Apple iPhone 8 to support wireless charging
Apple is probably going to debut this technology with the launch of its iPhone 8 smartphone.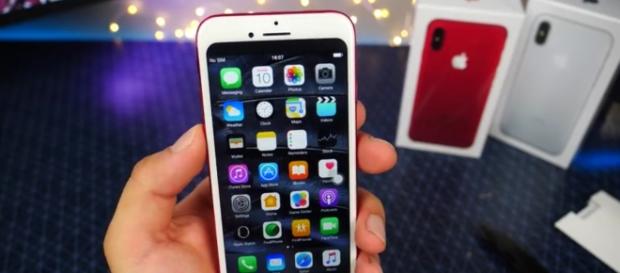 There are a few features that have gained momentum in the recent past and have been sought-after by most smartphone brands, especially in order to integrate them in their flagship devices. wireless charging technology is perhaps among the few features that leading brands including Apple and Samsung have been reaching out for.
The Cupertino technology giant is about to complete 10 years with its iPhone family, and for the extra special occasion, it looks like the company wants to be able to pack all the possible modern-day features that one could imagine into its iPhone 8 that is scheduled for launch next month. Tech Radar has reported that the company is probably working on the wireless charging technology that might come out with the iPhone 8.
Wireless charging features in iPhone 8
This undoubtedly brings us to the question whether it is a boon or a bane that Apple is planning on ditching yet another primary feature from its iPhone device. Last year they got rid of the headphone jack in favor of a lightning port, thereby eliminating the first of many features to come.
Tech fans did not really take to the latest change as something that they welcomed because it caused many inconvenient situations. However, if Apple does adopt the wireless charging technology then they would probably be able to promote it as part of a hassle-free technological life. This isn't the first time that this technology has been explored by a company. The wireless charging technology has been in existence since 2012 when Nokia debuted the technology with its Lumia 820 and Lumia 920 smartphones.
After that, Google carried out the same deed with their Nexus 4 smartphones.
No home button
Apple is also expected to get rid of the physical home button from its smartphone. Instead, the company is planning on integrating an under-the-display Touch ID feature on the rear panel of the iPhone 8 smartphone. This was at one stage reported to be the reason for delayed release rumors, as The Inquirer wrote that "analyst Timothy Arcuri from Cowen and Company ... claims that production could be delayed due to issues with its Touch ID sensor."
This will also reportedly carry the fingerprint scanning abilities that users will be able to optimize to access the smartphone. There are certainly a lot of new things that Apple is exploring with its upcoming iPhone 8 smartphone. However, none of this information has actually been confirmed by the company yet. Stay tuned for more technology news and updates
Click to read more
and watch the video
or