Uber is finding it difficult to compete in Southeast Asia
Uber's plan to dominate Asia is coming to a standstill as local competitors fight back.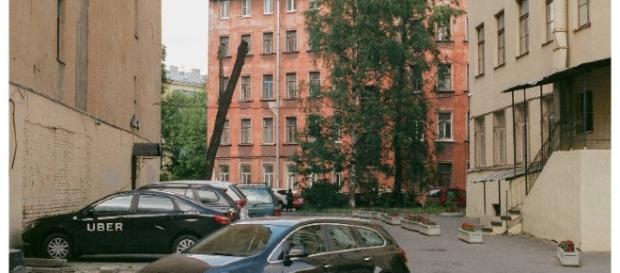 Uber is the largest ride-sharing company in the United States, and for a good reason. With that success, the American company has been attempting to find its footing outside of its home turf, with varying success.
Southeast Asia is one of the places where Uber is trying to cement its dominance, but that dominance has been hindered by severe restrictions from competitor, Grab. These competitors are doing whatever it takes to keep the American company from succeeding in the region, and so far, they have succeeded.
Grab raised over $2 billion in funding
Grab is the number one leading ride-sharing company in Southeast Asia, and it recently cemented its lead on Uber by raising over 2 billion from SoftBank and Didi Chuxing, a major company that defeated Uber in China. This is a clear team-up against Uber in a bid to stop it from finding a viable competitive edge in the market.
According to Didi in a statement, funding could increase by up to $500 million more with possible input from other backers.
Here's the thing, a source claimed that Grab's post-money valuation is more than $6 billion, which is double the $3 billion amount back in September of 2016 when the company managed to raise a whopping $750 million.
Anthony Tan, group CEO and co-founder of Grab, says in an interview with TechCrunch that his company is happy with the partnership it has joined with Softbank and Didi Chuxing. He went on to add that the partner companies share the same optimism for what Southeast Asia should be like in the future.
Didi and SoftBank believe in Grab
Both Didi and SoftBank have a strong belief in Grab's ability to defeat Uber in the Southeast Asia market. Bear in mind that Uber was forced to sell its business in the Chinese market after failing to go anywhere.
This is in part due to Didi, and its influence and that same company is moving to do the same in Southeast Asia.
At the moment, Grab operates in 65 cities spread across seven countries in Southeast Asia. The official Grab app downloads within the Asian markets have surpassed 50 million. Furthermore, around 1.1 million drivers are doing work for Grab within these seven countries.
When it comes down to which company commands the most market share in Southeast Asia, a recent study shows Grab with 95 percent in the licensed taxi e-hailing market, while the company holds firm with 71 percent for the private car's market.
Now, the Asian company wants to take things to the next level, and supporting mobile payment is a sure way to go about it.
The success of Grab in the Asian region is critical, but it's coming at the expense of a principal competitor, Uber.