New Nokia device with bezel-less design emerges online
The firm is working on yet another smartphone as leaked regarding the same have been posted on YouTube.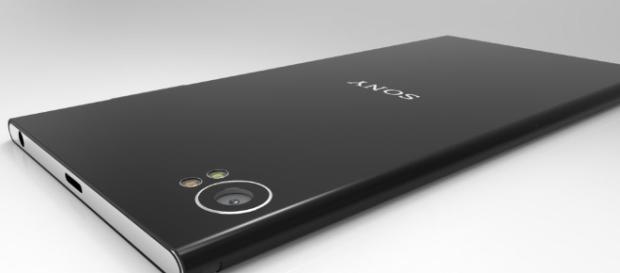 nokia has big plans set for this year. The Finland-based firm took the market by a storm by announcing the revival of its Nokia 3310 feature phone. Alongside the same, the company also launched three Android-based smartphones i.e. Nokia 3, 5 and 6 devices thereafter. Following which, rumors and speculations regarding Nokia's other high-end smartphones including Nokia 8 and 9 started surfacing online. Now, it appears like the firm is working on yet another smartphone as leaked regarding the same has been posted on YouTube.
Nokia Edge could be a reality
According to a report by Android Headlines, YouTube user 'Concept Creator' recently published a video on the platform, which indicated the Nokia was working on a new smartphone — dubbed 'Nokia Edge' — that will come equipped with a curved display.
The firm is further expected to pack a bezel-less design as well. In fact, Nokia is speculated to follow Sony's footsteps. Sony integrated a similar design with its Xperia XZ smartphone. If the bezel-less part of the rumor turns out to be true then it seems like Nokia's next smartphone will also come with a slimmer than usual body-type as well.
Speculated specs and features
Contrary to the rumors, the aforementioned smartphone won't pack a dual rear camera set-up. The company is expected to pack a single sensor with its Nokia Edge device. The smartphone will be sporting a LED flash as well with Carl Zeiss' camera technology with the same. The video on YouTube, however, doesn't reveal what material is being used to build the smartphone. The designer has posted three different color variants of the upcoming smartphone i.e.
Light Blue, Dark Blue, and Black. The models showcased in the images further pack a Type-C USB port along with a set of speak grills. What is interesting to note is that the smartphone lacks any other physical buttons.
As far as the specifications of the Nokia Edge smartphone is concerned, the device is expected to pack a 16MP rear camera with f/1.7 aperture, 1.5um big pixels, and the Carl Zeiss technology. The firm is also expected to pack the upcoming smartphone with the latest processor. Apart from this, no other details regarding the upcoming smartphone have been revealed as yet. It remains to be seen what exactly will take place next. Nokia has neither confirmed nor denied any of the above-given details as yet. Therefore, the readers are advised to take the information with a grain of salt and nothing else.