Moto Z2 Force: Release date, price, and specs
The Chinese company is expected to introduce its flagship device towards the end of this month.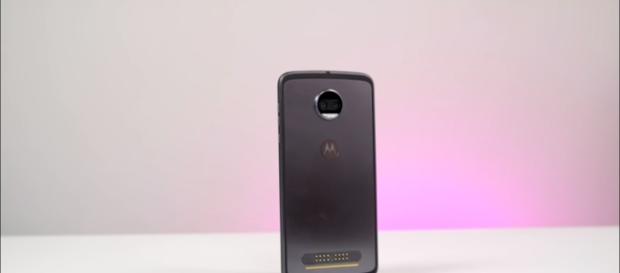 The Lenovo-backed Motorola is preparing for the launch of its 2017 flagship smartphone, the Moto Z2 Force. The upcoming device is expected to serve as the successor to last year's #Moto Z2 smartphone. Thanks to the rumors and speculations regarding the upcoming Motorola device, the fans have a vague idea of what can be expected from the same. By these leaks, it is safe to assume that Motorola isn't going to implement any significant changes to its upcoming device as of now. However, since the company hasn't confirmed the news as yet, it is only advisable to take the pertaining information with a #Grain Of Salt. Given below is a complete compilation of all the current rumors regarding the upcoming Motorola flagship smartphone, the Moto Z2 Force.
Design of the smartphone
The upcoming Motorola smartphone has been leaked on several occasions. The latest leak on Baidu revealed the entire look and design of the upcoming smartphone. By the information provided through the images, it can be assumed that the upcoming device will most probably pack a rear dual camera system located horizontally.
The device's rear camera is further expected to be accompanied by a dual-LED flash as well. The standard volume buttons will be located on the right-hand side of the smartphone, and the device will sport a physical home button as well. The smartphone is further expected to arrive with the company's exclusive Shatter-Shield display as well. Both the prevailing reports by SlashLeaks and Gizmo China indicated that the smartphone would also come along with the support for Moto Mods as well.
Specs and features
Specifications: The upcoming Moto Z2 Force smartphone is expected to pack a 5.5-inch display. On the storage front, the device will most probably offer 4GB of RAM along with 64GB of internal storage, along with an option of expanding the memory up to 128GB if need be. Apart from this, the upcoming device is expected to be powered by Qualcomm's Snapdragon 835 system-on-chip. The smartphone will further house a 3,500mAh battery and will run on the latest Android 7.0 Nougat operating system. The smartphone is further expected to arrive with an iris scanner along with a fingerprint scanner option both located under the display of the smartphone. However, since the company hasn't confirmed the news as yet, it is only advisable to take the pertaining information with a grain of salt. Let's see what ends up turning out to be true. #The Chinese