HoloLens 2 is coming with built-in AI processor
Microsoft is working on HoloLens 2, the possible consumer holographic devices of the future.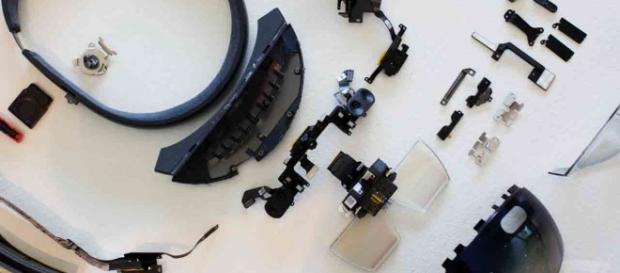 Microsoft wants to change the world of computing, and one way to do this is to release a product that's 100 percent unique with the future in mind. This product is called HoloLens, and the technology industry has known about it for quite some time.
HoloLens is a device designed to make holograms a reality for businesses and in the long term, regular consumers. It's a head-mounted product, but unlike virtual reality headsets, it doesn't take users out of the real world.
So far, the prototype is being sold for $1,000 to app developers and enthusiasts as Microsoft moves to have a reliable market place before the official launch.
HoloLens 2 inbound
Because the device is still in the planning stages, folks have always wondered when the software giant would update HoloLens.
That time is coming soon after Microsoft recently announced that it's working on a custom AI chip for version 2 of HoloLens. It's co-processor designed by Microsoft, but won't be manufactured by the coming.
It should b able to analyze visual data and upload them to the cloud to save time. Furthermore, this should make for a device that's faster than the original since the central processor won't be put under a lot of stress. Fans should also look out for a smaller design that's more fitting to wear on the head for long periods.
One of the reasons why getting AI processors to run on Mobile Devices has a lot to do with internet connection. Microsoft doesn't want HoloLens 2 to continuously tap into the web for valuable data since this can restrict long battery life.
Security is also important because fewer data leaving the product means a hacker won't find it easy to steal information unless they have the targeted HoloLens 2 in person.
Tech giants waging war for best AI chip
tech companies are racing to build the perfect AI processor for mobile devices. Microsoft is not the only one here, as Facebook and Google are both working on AI processors with an exciting lightweight neural network that requires less processing power.
Furthermore, ARM and Qualcomm are creating custom AI processors as well, which means, many mobile devices in the future will be smarter than ever before. Additionally, Apple is also on the verge of doing the same, and it's called the "Apple Neural Engine."
We're not certain when Microsoft plans on releasing HoloLens 2, but if the first one is anything to go by, then the second should blow the mind of everyone who uses it. By then, the price for components should fall, which could allow Microsoft to sell HoloLens 2 at a lower price.
A world where everyone can take advantage of holograms similar to movies is a future that's incoming.
Click to read more
and watch the video
or