Google Pixel 2: Everything you should know
The smartphone's date of launch is still not confirmed, but it might be released soon.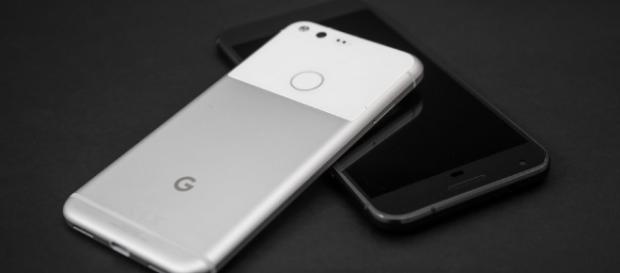 Google earlier this year confirmed that they were working on the launch of its Pixel 2 and Pixel Xl 2 smartphones. Following the confirmation, dozens of rumors and speculations started emerging online, claiming to reveal what the Smartphone is going to feature. On similar lines, a new report suggests that the Google Pixel XL 2 in particular, is going to support multiple display profiles alongside the always-on-screen function. There are many other features that the Pixel XL 2 is expected to come packed with, that will remain exclusive to the smartphone.
Flagship will sport top-notch features
This new piece of information comes from XDA Developers, who while citing an unnamed source stated that the Pixel XL 2 smartphone is going to sport multiple features that didn't exist in its predecessors.
At first, they claimed that the device mentioned above would come with a feature that will allow its users to modify the smartphone's RGB mode. In other words, users will now be able to change the smartphone's RGB mode to 'Vivid Colors' option as per the user's preference. This kind of feature is rarely found in Android-based smartphones. Therefore, if Google does decide to introduce this facility in the said smartphone, then it will be quite an impressive outlook that fans must look forward to.
'Vivid Colors' option feature
Apart from adding the 'Vivid Colors' option, the device is also expected to support multiple display profiles option as well. Users will now be able to function on more than two tabs at the same time, without having to shut either one of them. The 'Vivid Colors' option can also be transported to the standard 'Display Option' setting to tweak the typical smartphone experience.
Google is considering a darker default theme for its upcoming smartphones as well. Separately, the search-giant is also expected to introduce a new user interface system with its next Google Pixel XL 2 smartphone. However, this hasn't been confirmed by the company as yet. Therefore, it is best that the information is taken with a grain of salt.
Google Pixel 2 and Pixel XL 2 smartphones will be carrying the latest Android O operating system software. Therefore, fans can expect a range of new features coming from that side as well. Moreover, the device is supposed to be powered by Qualcomm's latest Snapdragon 835 SoC. In other words, the smartphone will fall in direct competition with the rest carrying the same system. It will be an exciting fight between the leading flagship smartphones.