Galaxy X is the Samsung's new smartphone project that will be launched on the market in 2019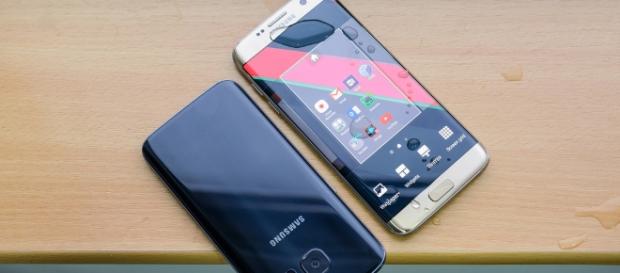 Samsung has been working on its new idea of a foldable smartphone named as 'Galaxy X' for a few years. Samsung's folding smartphone will shake up the market in the year 2019.
By January 2017, there were rumors in circulation that the release of the new smartphone is scheduled in May, but a Samsung spokesman announced that Samsung Galaxy X cannot be released for various reasons before 2019.
Galaxy X: Why it will not come out before 2019?
Samsung was willing to market out the Galaxy X in 2017, but the calculations and the idea of a 'wrappable' smartphone are not allowing the Smartphone giant to do so. Samsung was willing to market out the new smartphone in 2017, but the calculations and the idea of a 'wrappable' smartphone are not allowing the Smartphone giant to do so.
Samsung noticed that their plan might take a longer time before it can compete in the market. The Samsung Display Company is trying to accelerate the pace to produce thousands of foldable displays and then insert them into the wrappable Galaxy X smartphones.
The Samsung home decided that before assembling the new smartphone, it wants to aim to the upcoming latest smartphones such as the Galaxy S8 and Galaxy S8+ that are now covering all the top and side of the smartphone market. Samsung is willing to focus on upcoming smartphones (Galaxy S8 and S8+) first so that when they come to assemble the new smartphone, they will be more practical and safer.
Functionalities
After media reports, we can assume that the new smartphone will release in 2019 by the smartphone giant Samsung. The new smartphone by the Korean tech company is marked as 'Samsung Galaxy X1' and will be equipped with a base that can make it like a 7-inch tablet.
At the beginning of January 2017, a Chinese website released photos that were speculated as the prototypes of the Samsung Galaxy X1 and Samsung Galaxy X1 Plus. The new smartphone will be made up of two screens joined by a zipper that will bend on itself so that it becomes less cumbersome to put it in your bag, pocket and so on.
Galaxy X: a significant progress
There will be two OLED 4K displays and as mentioned before, the new Samsung Galaxy X will be 7 inches by putting it open at most, so we can say that each screen will occupy 3.5 inches. From the photos posted on the web, we can see very well that the front of the new smartphone is completely covered with glass, while the back and side will be of a soft material that can bend vertically.
After the presentation of the new Samsung Galaxy X1, we can say that Samsung has been making big progress lately, although the result is still to be seen.
Click to read more
and watch the video
or