Galaxy Note 8's spectacular specs include infinity display panel
Samsung Galaxy Note 8 phablet could be the tech giant's most expensive flagship mobile device.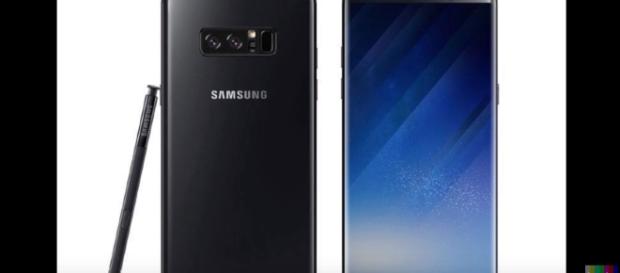 An image depicting to be Samsung Galaxy Note 8's protective glass cover has made its way on the web. The rendered image seemed to indicate that the mobile device will have an Infinity Display Panel.
Android Headlines made it known that the leaked image came from Vimax, a famous manufacturer of smartphone accessories as well as tempered glass screen protectors. Although it has an almost bezel-less design, the screen of the upcoming flagship smartphone will still have an 18.5:9 aspect ratio.
Expected size of the device
Additionally, the display panel of Samsung's next flagship phablet will also enclose the case's long edges.
Recently surfaced reports made it known that the expected size of the device is 162.4 x 74.5 x 8.4mm. But, due to its camera bump, the thickness of Samsung's smartphone will actually reach 9.5mm. However, the Galaxy Note 8 will be equipped with 13MP lenses, which is manufactured by the tech company's Opto-Electronics.
Meanwhile, an official-looking image of the Note 8 smartphone has been posted on Facebook by the Vietnamese gadget blogger Tùng Hà. If the image turns out to be true, the much awaited smartphone is expected to feature a frustratingly positioned rear fingerprint scanner and a dual camera set-up. However, the image matches up to previous renders and it seems to confirm that the Galaxy Note 8 will feature a near edge-to-edge display just like the Galaxy S8.
Spectacular specs of the mobile device
Nonetheless, Samsung's highly anticipated smartphone will arrive with an S Pen support, improved iris scanner, built-in Bixby AI assistant, Android 7.0 Nougat, USB-C connectivity, 3.5mm headphone jack, Qualcomm Snapdragon 835 processor, a 6GB of RAM and a 64GB of internal storage.
Also, the device will come along with a fast charging, wireless charging support, and an IP68 certification.
Furthermore, the most talked about mobile device will be touted as a sexy phablet and it will have a much more beautiful design compared to the S8. As the smartphone rolls out in the market, it will have a starting price [VIDEO] of $1134.
In spite of that, the Korean news website Osen reported that the smartphone could be the tech giant's first mobile device to feature a four-figure $1,000 price tag. Samsung will likely unveil the Galaxy Note 8 at the IFA 2017 tech show, which transpires on September 1. On the contrary, some reports are pointing to an August 26 launch.