Galaxy Note 8 wireless earbuds challenges Apple's AirPods; device's RAM capacity
The Galaxy Note family is known for a big display, so the Note 8 is expected to continue the trend.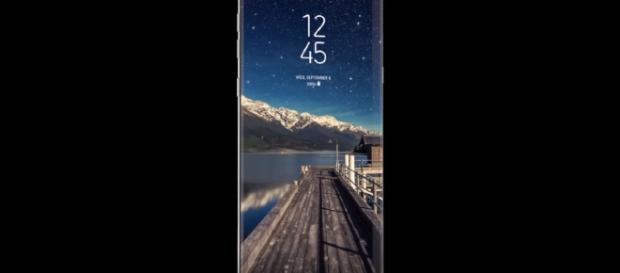 As Samsung is preparing to launch Galaxy Note 8 next month, the South Korean tech titan is likely making AirPod-like earbuds for the smartphone. The earbuds will come along with outstanding sound and noise-canceling technology. But, Samsung will include the wireless earbuds with the Galaxy Note 8, rather than selling it separately.
Device's wireless earbuds
According to Slash Gear, the tech giant's wireless earbuds will be enabled for their all-new virtual assistant, Bixby. As the sound of Samsung's new earbuds will matter the most, the prospect of the accessory is bringing in a lot of excitement.
If the company decides to include its wireless earbuds with their upcoming phablet, Samsung differentiates themselves from the Cupertino based tech giant, as Apple fans would shell out extra $160 for the accessory. But, Inquisitr reported that Samsung needs a lot more than earbuds to entice tech fans to purchase the Galaxy Note 8.
Meanwhile, IB Times reported that the base model of the Galaxy Note 8 will be available with a 4GB of RAM. But, according to the Weibo tech informant, Ice Universe, the special Emperor Edition of the smartphone may be equipped with a 6GB of RAM and 256GB of internal storage
Reports originally claimed that the Galaxy Note 8 Emperor Edition will come along with an 8GB of RAM, but the new report indicated the RAM capacity as 6GB.
If the new report turns out to be true, the premium variant may be limited in select markets. However, if the Emperor Edition won't be available across the globe, the base model with 4GB of RAM will likely be up for grabs globally.
Specs of the smartphone
Nonetheless, the smartphone will come along with a 6.3-inch Super AMOLED curved Infinity Display with 18.5:9 aspect ratio and 3840 x 2160 pixel resolution. The soon-to-be-released smartphone will also be equipped with an S Pen support, screen embedded fingerprint scanner, Qualcomm Snapdragon 835 processor, improved iris scanner, vertical dual lens rear-facing camera, IP68 certification and Android 7.0 Nougat.
Samsung will roll out the handset on August 23. Although the company has yet to announce the official price of the mobile device, it is rumored to be Samsung's most expensive handset to date. As reported by Pocket-Lint, tech fans can expect the upcoming smartphone to have a price tag of €999 or approximately $1,173. The design of the device is expected to resemble the Galaxy S8.