ZTE Axon 7 Mini is now rolling out with Android 7.1.1 Nougat update
Android 7.1.1 is now available in ZTE Axon 7 Mini. It includes several features that surely are useful for all the users of the said device.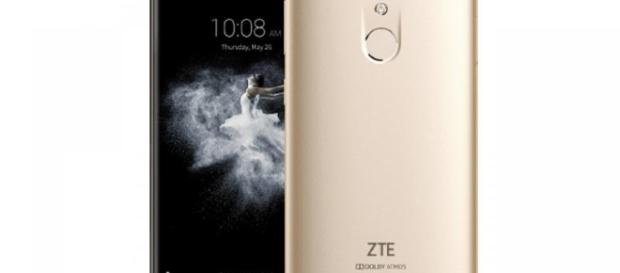 A few months ago, the ZTE Axon 7 Mini update was released for Android 7.0 Nougat, and now, Axon 7 Mini is rolling out the latest android update.
T-Mobile Wi-Fi calling and other essential features
Android 7.1.1 Nougat brings out several features that could be useful for all Axon 7 Mini users. On the top of the list is the T-Mobile's Wi-Fi Calling. Users can now make calls using the Wi-Fi Calling even when there is no enough signal from T-Mobile's network.
Aside from the T-Mobile's Wi-Fi Calling, Doze is also included in the improved features of the device.
It allows the device to preserve its battery life even if the users do not use it for several hours.
Moreover, the update is being launch with its fascinating new emojis, round icons and application shortcuts.
Users could expect these features added in their updated device.
In addition, several improvements when it comes to fixing bugs, performance, and multi-tasking support are also part of the update.
Simple steps on how to update
Unlike others, the latest Android 7.1.1 is easy to roll out with these simple steps. First, because of a large memory that will take longer to download, it is advised that the user must connect the device to a Wi-Fi with better signal. Second, make sure that the device is at least 30% charged due to several reboots during the procedure.
After checking the mobile's battery percentage, users must go to Settings and tap on About Phone. Next is select the Check for System updates, the phone will automatically install the latest android version. Users should wait patiently until finished to finally enjoy its features and add-ons.
Axon 7 Mini's features and specifications
After its success since being released last September 2016, Axon 7 Mini is a phenomenal choice now because of its affordable price. For only $300, users can experience its promising features and specifications. Users will be pleased with its 5.2-inch Full HD AMOLED display with a resolution of 1080 x 1920 pixels. In addition, it's Octa-core Qualcomm Snapdragon 617 processor is perfect for multitasking.
When it comes to memory, the device has an internal capacity of 32 GB, 3 GB RAM and a microSD with a maximum of 128 GB. Like others, the flagship mobile device includes several features such as fingerprint sensors, 3.5-mm jack, face detection, dual-LED flash and a fast-battery charging. It is available with two different colors, Ion Gold and Platinum Grey.
Click to read more
and watch the video
or