Super Nintendo HD Classic confirmed
Nintendo is releasing another improved Classic HD system priced at $79.99 featuring 21 games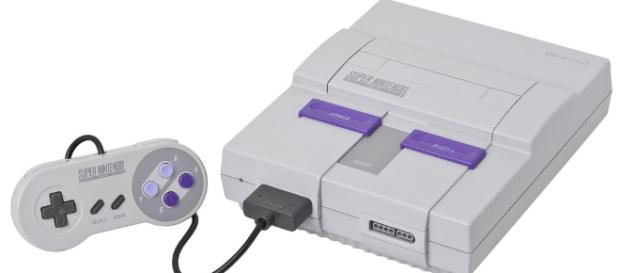 Nintendo is releasing yet another console. The prestigious Japanese company has been making a lot of moves in recent times with the release of the Nintendo Switch and the first HD Classic edition. Both of the consoles sold very well for the brand. Nintendo is trying to keep up with the other powers, the PS4 and Xbox One. Nintendo will be releasing a new console labeled Super Nintendo HD Classic Edition. Consumers and Nintendo fans will be able to warp back to the 90's for another nostalgic experience with added perks.
What will the system include?
The system will come with a huge collection of 21 games, along with two controllers.
Of course it will also come with an HDMI cable, USB charging cable and an AC adaptor. The console will also be HD quality, and it is set to come out on September 29th for 80 dollars.
Some classic games that will come with the edition will be "EarthBound," "Super Mario World," and "Legend of Zelda: A Link to the Past," among others.
Additionally, the Super Nintendo Classic will be mini or slimmer than the original but will have the original look and feel of the first system. The console will also include a brand new game never played before called "Star Fox 2." Fans will just have to play through the first level of "Star Fox 1" to unlock the sequel.
Nintendo looking to compete with other consoles
The brand is seeking redemption for its other failures and is hoping to compete with other systems.
The company is making the right choice of making another classic HD edition console, as the first one sold very well.
There will be more information given out on the Nintendo system later in the year. Fans are surely excited to get another console.
Hopefully learning from prior mistakes
The Super Nintendo HD Classic will be the follow up to the successful Nintendo Classic HD edition that released early in the year. The newest console like the one before is hoping to bring people back in time to its greatest creation, the Nintendo predecessor, or the very first console that came out.
The company is certainly making up for their mistake of not producing enough HD Classic Edition systems. The console did well beyond expectations, although the brand had to discontinue it. This was disappointing to say the least because many wanted the console, and Nintendo could have sold a lot more.
Nintendo will be looking to fix the flaws of the past classic HD console. The console had its flaws with the cord for the controller being too short, forcing people to huddle close to the television screen.
Nintendo this time around will be producing many more consoles up to its release in the fall in late September of this year. Fans and customers will be able to relive their childhood once again, but this time the right way.
Click to read more
and watch the video
or