'Sprinkle of Jesus' mobile app gets hacked? Twitter reacts
Was it hacked? Or was it intentional? Well, the people behind this religious app have some explaining to do after getting bold.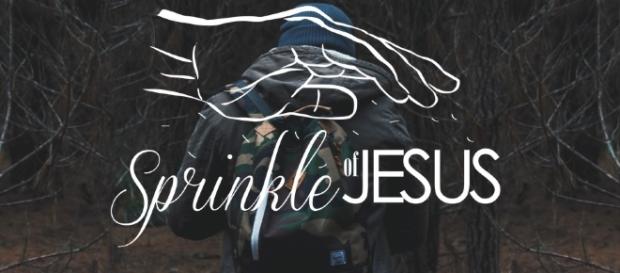 Users of "Sprinkle of Jesus" were shocked when the mobile app sent a bold message instead of some inspirational words from the Bible on Friday. "Instead of being on your knees for him, get on your knees for Him," the message said, drawing mixed response from its subscribers.
alright who runs sprinkle of Jesus pic.twitter.com/FazcuULsh9

— emily (@emily_leaming) June 17, 2017
The Internet calls out 'Sprinkle of Jesus' app runner
Several subscribers of the Religious app claimed this is not the first time they have received this kind of notification from "Sprinkle of Jesus. " Earlier this month, the mobile app sent a "joke" that does not follow the teachings of the Bible.
LOOOOOOL sprinkle of Jesus is toooo hilar pic.twitter.com/H7Each5gVd

— ㅤㅤ ㅤ ㅤㅤㅤㅤㅤ (@kiz4breakfast) June 8, 2017
While some find it hilarious that a renowned religious app would send such message, others were rather outraged and disturbed by what "Sprinkle of Jesus" has been sending to thousands of people. Most of them have called out the online community to address the issue, while there were also some who are asking other users to delete the mobile app.
"Sprinkle of Jesus" more like Sprinkle of the world, is leading many people astray so easily. Don't be easily fooled, false prophets exist.

— Brooke 💎✨ (@loduxoxo) June 17, 2017
Largest online Christian community
According to its homepage, "Sprinkle of Jesus" reportedly has 1.5 million subscribers since it was established in 2014. Dana Chanel, the founder of this online community, said she started writing about her relationship with Jesus through blogs before she realized the need to create a community where she can share her experience and religious journey.
"Three years later and we are a community teaching, molding, supporting, encouraging this generation of Christian millennials without a doubt inspired to change the world," her bio said. "It still seems like a dream, God has built something to not just feeds us spiritually, but we've cultivated a Christian business community, putting Christians in a space financially to be successful, to become entrepreneurs."
Aside from the mobile app, subscribers can also visit the official website of "Sprinkle of Jesus" for real-life testimonies from people who discovered God while going through difficult times. The online community also offers a course that aims to teach about building ministries that are profitable.
On top of these, "Sprinkle of Jesus" also holds workshops on networking and mobile innovation. The religious online community also accepts prayer requests and is open for partnerships and donations.
Meanwhile, the people behind this mobile app have yet to comment after causing outrage among their subscribers for their "out of the line" messages.
It is still unclear whether the religious app was hacked or not.
Online hacking
On April 1, the New York Times' mobile app was hacked by some unknown perpetrators who targeted U.S. president for some April Fool's Day trolls. One of the posts stated, "Heil Donald Trump!" followed by a series of vague and cryptic messages. According to Reuters, the news publication said their mobile app was "compromised" and offered their apologies for the inconvenience. Aside from this, the news portal refused to give further details on the matter.
Click to read more
and watch the video
or