OnePlus 5 to launch with either 3300 mAh or 4000 mAh battery
A leaked image indicated that the upcoming OnePlus 5 will boast a 3,300mAh battery.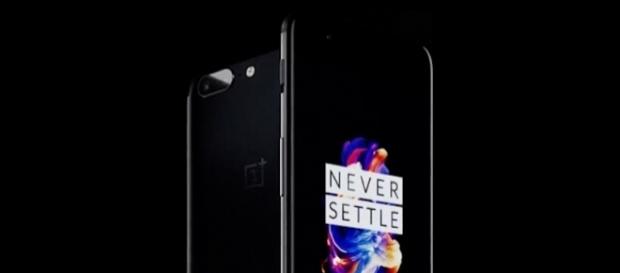 The OnePlus 5 launch is almost here and fans have been holding their breath for the upcoming flagship from the smartphone maker. All the devices from the company were greatly lauded for their premium range performance and specs, along with mid-range price tags. The 2017 flagship device is highly anticipated, more so since Oneplus confirmed that it will come with the Qualcomm Snapdragon 835 chipset, the same SoC found in Samsung's Galaxy S8+ and Galaxy S8 devices.
Battery specs leaked
However, one of the key features which is still up for speculation, since the company has not revealed it yet, is the Battery capacity of the upcoming handset.
Fans have been wondering the exact specifications of the battery that the device will boast. Till recently, fans were left arguing about two possible battery sizes - either a 3,300 mAh one or a 4,000 mAh battery.
However, now a leaked image from SlashLeaks seems to indicate that the phone will sport a 3,300 mAh battery and not the larger 4,000 mAh one.
Some fans would perhaps be left a little disappointed that OnePlus has opted for the lesser battery variant for its flagship device. However, it remains to be seen whether all of the smartphone's variants will sport the same battery or if the higher model will boast the 4,000 mAh one.
Other specs and pricing
According to Phone Arena, the flagship handset will sport a 5.5-inch Full HD (1,920 x 1,080 pixels) display, which will be powered by the Snapdragon 835 SoC clocked at 2.3 GHz along with an Adreno 540 GPU. There is reportedly two models of the device. The lower variant will feature 6 GB of RAM and 64 GB storage, while the higher variant is touted to come with 8 GB of RAM and 128 GB of internal storage.
It will run on the latest Android 7.1.1 Nougat operating system and is rumored to house a dual camera setup. One of them is said to be able to snap monochrome pictures.
Prior rumors suggest that the device will have a starting price tag of $450. However, latest leaks suggest that customers will have to shed over $500 for the basic model of the handset. The price of the mobile phone has leaked in some markets but smartphone fans in the United States will have to wait for the confirmed prices of the device slightly longer.
It remains to be seen what else the OnePlus 5 smartphone has to offer and also the price at which it will retail at in the U.S. The device launches on Tuesday, June 20 in the United States, which will finally give fans the complete idea of the upcoming device's capabilities.
Click to read more
and watch the video
or